Wet Feet and Riding to St. Barbe Newfoundland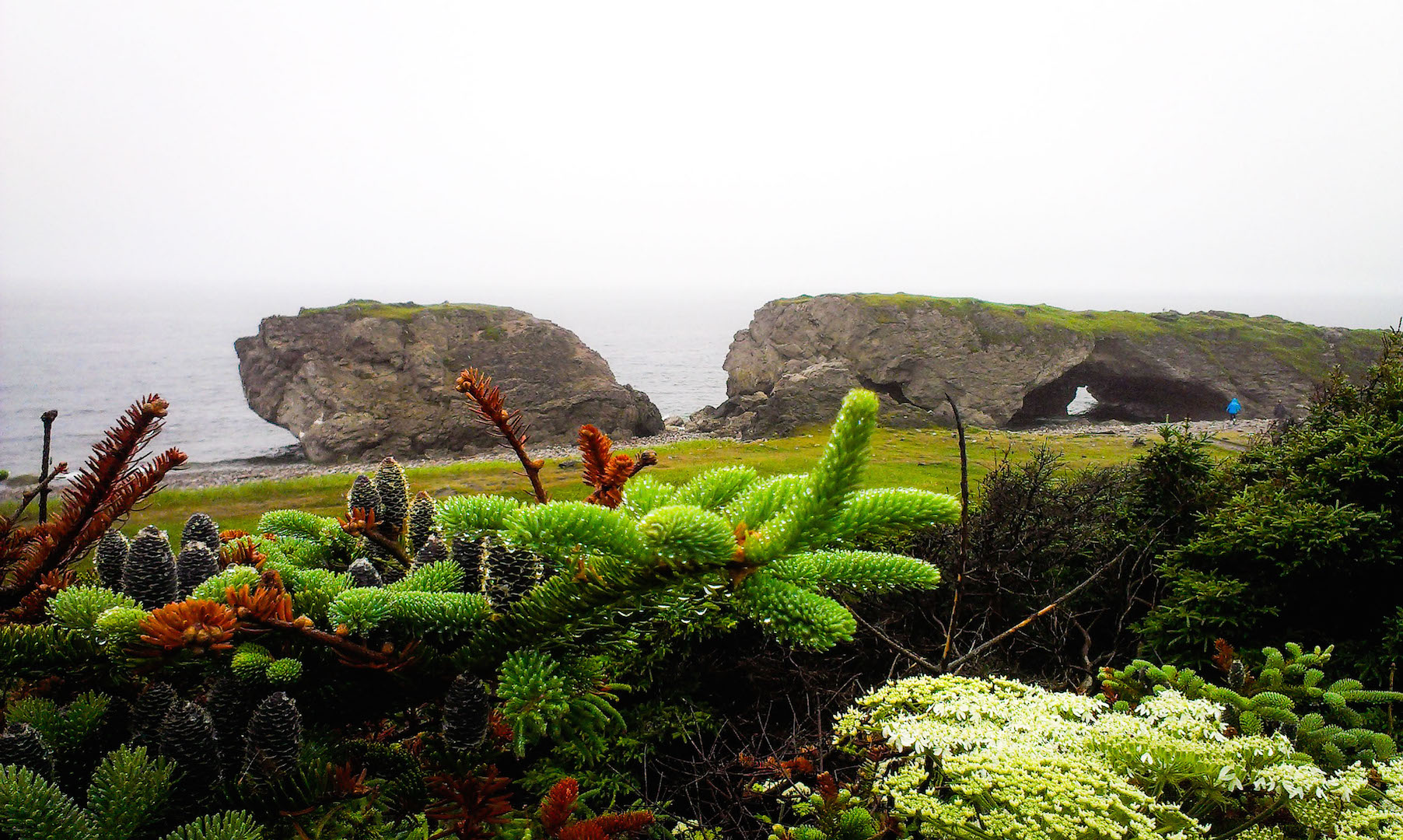 Day 13 – St. Barbe Newfoundland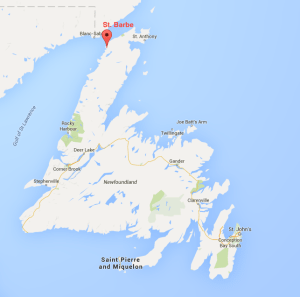 I made it back to the campsite from Corner Brook riding on a bit of an emotional high, and that, I hoped, had set the tone for the remainder of the adventure.
We had a great evening around a camp fire at our tent site in Lomond Campground. I even roasted hot dogs over the fire, making an already amazing experience even more perfect.
My friend Susie had long ago convinced me that hot dogs are one food that should probably be avoided if one wants to live anything resembling an long and healthy life – but come on – around a camp fire in Gros Morne National Park surrounded by scenery too beautiful to describe – hot dogs roasted over an open fire is almost obligatory.
We got up early on Thursday morning in a light rain and packed up as quickly as we could, hoping to avoid any heavy rain as we made our way north towards St. Barbe to buy our ferry passes.
We stopped for a quick breakfast at the intersection of highways 430 and 431 at about 09:20 – having arrived just in time, it turned out. Newfoundland Hydro were cutting the power at 09:30 for line maintenance.
The young lady who was the sole working employee at the time did a great job of throwing together some bacon, eggs, toast and coffee for three hungry riders in 8 minutes flat.
The power went off at 09:31. Right on time, as I have come to learn.
When a job, task or project gets completed in Newfoundland, it got done on time, right when it was supposed to.
No one is in any kind of rush, because things are done when they are done.
Have I mentioned how much I love this province?
After breakfast I put my rain gear on at the behest of Michael and Jeff.
"Come on Joe. If you put your banana suit on, it won't rain."
Five hours and a few hundred kilometers of driving, wind-lashed rain later we arrived in St. Barbe, completely drained of any energy that our breakfast of good fortune had provided . . . with cold, wrinkled hands and soaking wet feet.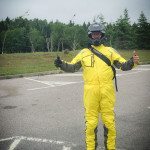 My rain gear had kept me bone dry, to be sure. I am still tickled pink with that purchase (see my review of the BMW ProRain 3).
My Forma Adventure waterproof boots, however, aren't. They seem to have lost their waterproofability somewhere along the way.
I actually poured water out of my left boot. And I do not mean a trickle. I mean, I poured water out of my boot (see my review of the Forma Adventure Motorcycle boots).
But hey – if that was to be the worst of my troubles on this epic adventure, I would be just fine.
As we walked into the ferry terminal to purchase our tickets for the crossing on Saturday morning I decided to take the lead and asked if any rooms were available in the motel.
I was cold, wet and grumpy enough that I didn't really care what the plans were – I was getting a room, having a hot shower, and then considering options from there.
Mike and Jeff did not need convincing.
We had to be back here on Saturday morning for the ferry anyway, so why not just use the motel as a staging area for the next two nights? It made sense to all of us.
We unpacked our gear, hung up the items that needed a good drying-out, and I went on the hunt for some newspaper to stuff into my water logged boots.
Not an easy thing to find in St. Barbe, but a clerk at the Ultramar across from the motel found a section or two from a week old paper that she gave to me.
As is often the case it proved to be exactly what I needed. Not too little. None left over. And the next morning my boots were bone dry.
I hot meal, a hot coffee and a warm bath (the hot water ran out about ½ way through filling the tub) left me able to sit down and write my blog and organize some of my photos a bit before bed. There wasn't much to organize from the day. I took only a couple of pictures all day – at the ferry terminal and at a popular scenic tourist spot known as The Arches.
Sleep came easy.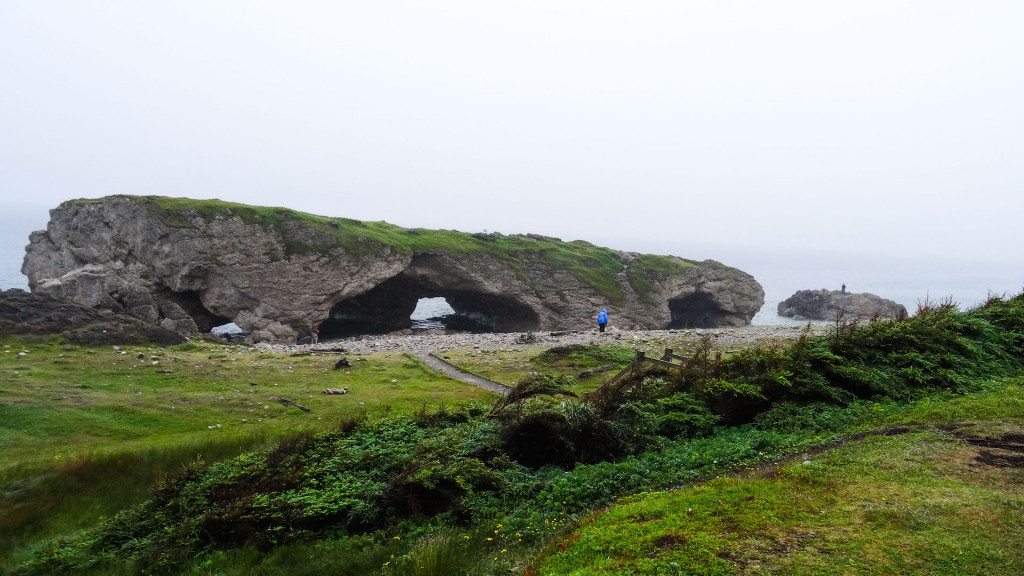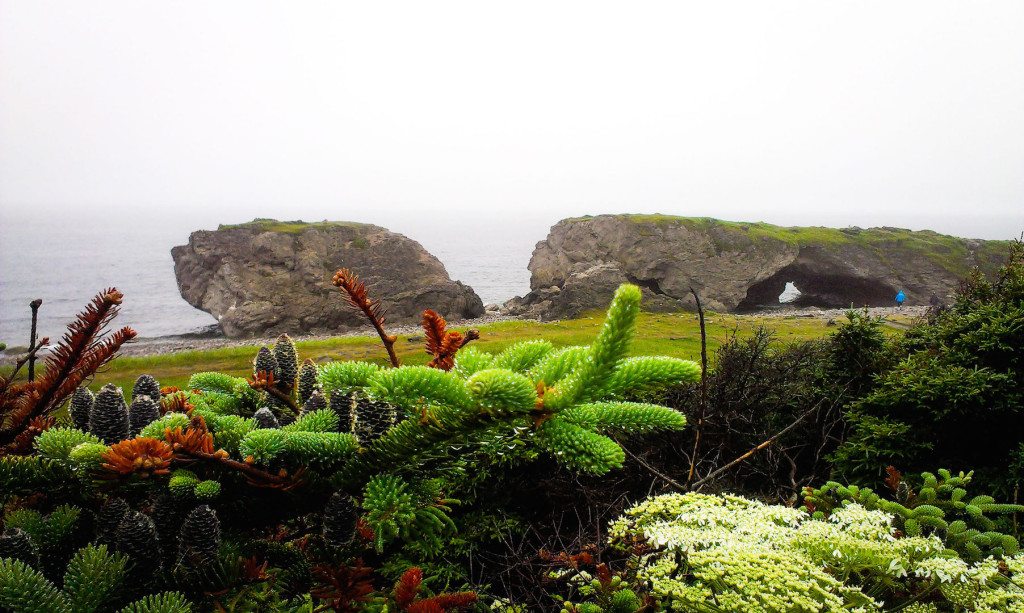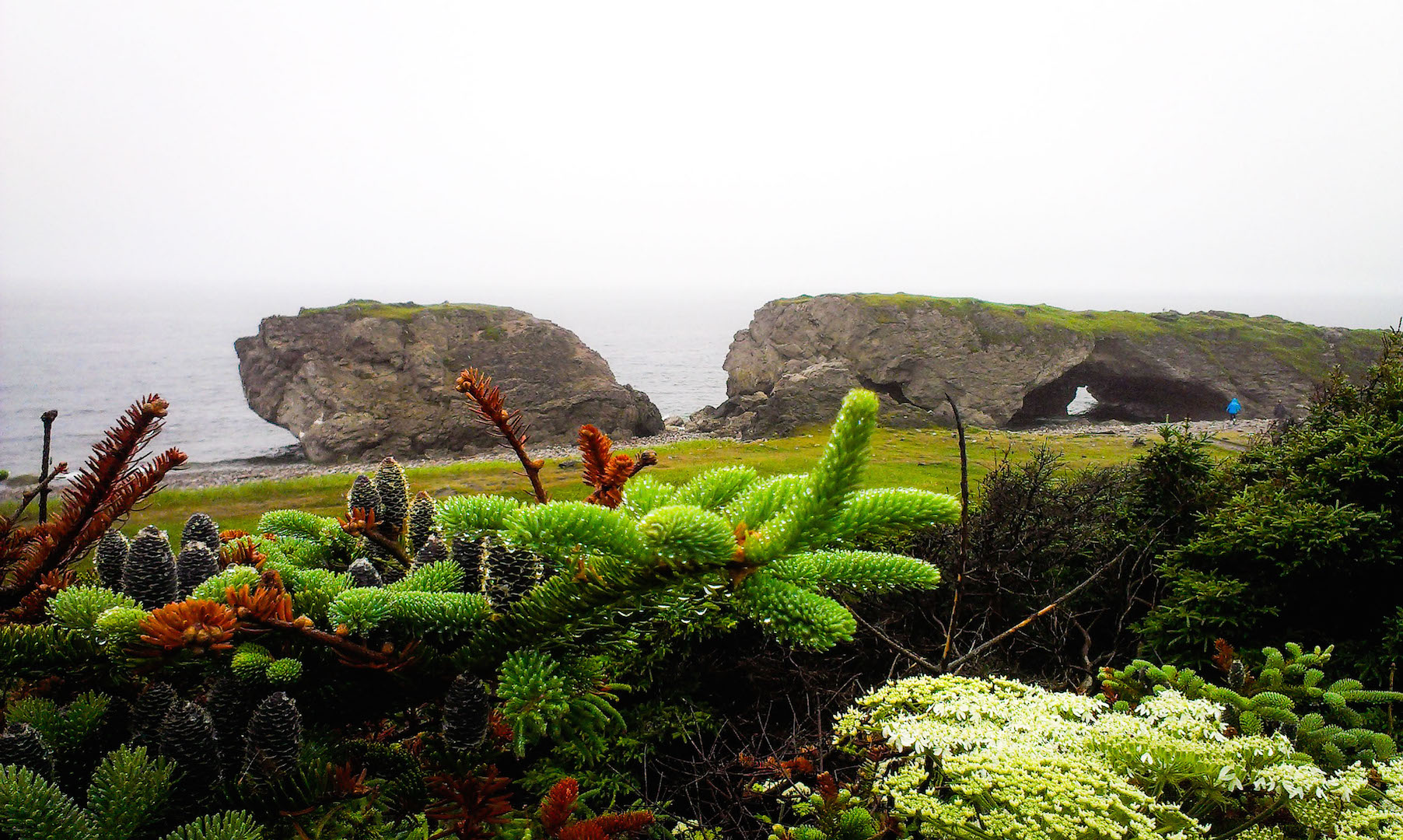 One of my favorite shots, taken by Michael Fritz
Coming up next: There be Vikings . . . L'Anse Aux Meadows to Conche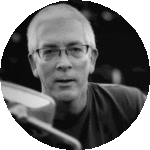 Joe
---