Motoz Tractionator Adventure Tire REVIEW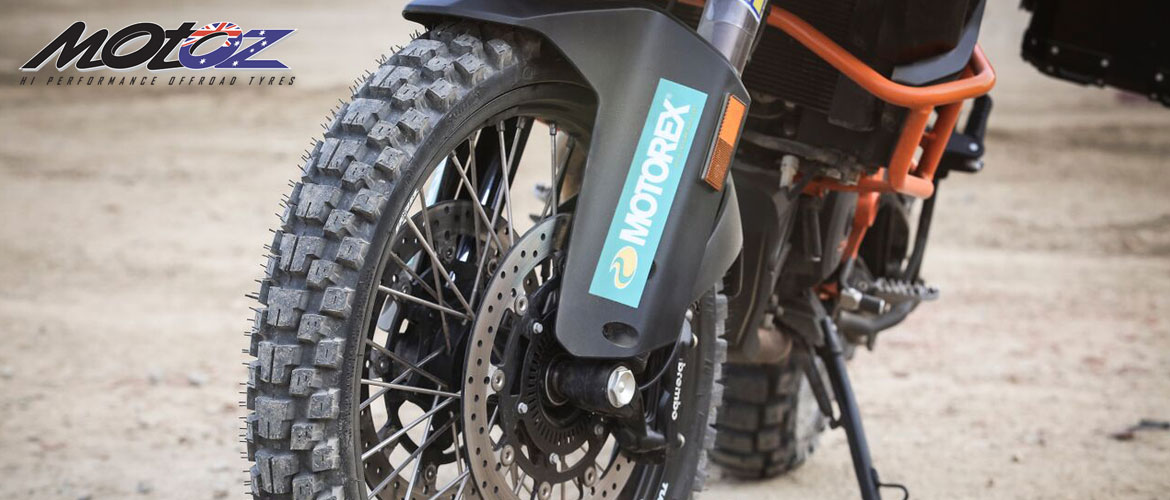 I now have approximately 1000 kilometers in my Motoz rear tire, and I gotta tell you, in 4 out of 5 areas I love this tire.
In mud, it churns through and propels my 500-plus pound V-Strom full steam ahead. This tire holds its track better than any I have yet tried on Big Ethel, though in truth that is not really saying a lot as I have only ever had one other off-road oriented tire on her rear end – the Mitas E07 Dakar.
In the mud, the Motoz Tactionator Adventure outperforms the Mitas E07 hands down!
See my updated Mitas E07 Review.
On gravel secondary roads, the Motoz continues to perform. Breaking loose only when I give the throttle a good twist, this knobbily tire is not prone to squirming at all – it just grabs, bites, chews, spits and repeats the process. A truly confidence inspiring tire for running gravel roads at adrenaline-level speeds, I can throttle the big V-Strom sideways through the corners with complete confidence – those big lugs on the outer edges of the tire find traction even during a controlled slide – all that is required is a little throttle.
Again, I have to say that the Motoz Adventure manages gravel road riding – especially when it is a little loose – better than the Mitas E07 – but not by as great a margin as in the mud.
Dirt and grassy forest access roads – bring it on – the Motoz Tractionator truly earns its name in these conditions. Just don't follow too closely behind anyone running this tire – it throws clods and clumps of earth and sod like a paddle tire throws sand!
Once again, significantly better than the E07 in my opinion.
But what about on asphalt, you ask. Well, once again, this tire gets high marks.
Those who have ridden with me know that I am not one to go gently through the curves. Put Big Ethel and I on our favorite dance partner, South Lavant Road in eastern Ontario, and we will sashay through the twists and turns, crests and valleys with an almost-reckless abandon. There are no feelers on my adventure pegs, but I frequently drag the outside edge of my boots through the turns, and I am happy to say that for a big, chunky 50/50 tire I have no complaints about the way that it handles asphalt whatsoever – at least, in dry conditions.
Pretty much on par with the E07 here, I would say.
I have not really pushed this tire to its limits in wet weather. Someone else can do that, and update this review if they like. I will push the envelope in a lot of conditions – but not in the wet. Things get too squirrely too fast!
So – that is 4 areas of high marks – not counting the untested wet asphalt. So, what could I possibly have to complain about?
Well, I'll tell you. The Motoz Tractionator Adventure tire, on a 2014 V-Strom 1000 at 34psi is the loudest tire that I have ever ridden.
It makes the D606 on my DR650 seem positively silent. I swear I actually thought that I had spun a bearing in my rear wheel, or my cush-drive, the howl is that loud. Not all the time, mind you – but between 80 and 115kph this tire is almost unbearably loud.
And yes, I wear ear plugs!
This is the one area where, in my opinion, the E07 is significantly more enjoyable.
My buddy Ryan (Motoyobo) is running the Tractionator on his KTM 640 Adventure and he has no complaints about noise from his, so like anything, YMMV.
However, Ryan does agree that Motoz got it right with this one – the Tractionator Adventure tire is one hell of a 50/50 big adventure bike tire.
So, will I purchase another one? Yes, more than likely. But not before I put another 20,000 kilometers on a brand new set of Mitas E07 Dakar's, which is what I will be putting on Big Ethel before we head up to the Yukon for the D2D at the end of this month.
No matter how great it is off-road, the Motoz Tractionator Adventure just cannot compare to the longevity of the Mitas E07 – still my all-around tire of choice for Big Ethel.
Have you tried them? Does your experience vary from mine? Please let me know in the comments section below.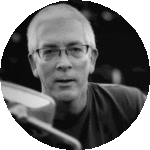 AdvJoe
---