Suzi: The Suzuki DR650 Riding in the Limerick Forest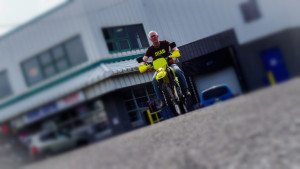 Last weekend I picked up my new (to me) Suzuki DR650 from my new friend, Flagman, in Montreal. She spent the week at the the dealership where I get all of my maintenance and repair work done – Motor Sports World – getting safety checked, new rubber, chain and sprockets replaced, and a clean bill of health.
And today was the day where we got to know each other a little better.
I spent a few minutes bolting on her Ontario licence plate, as well as an aluminum skid-plate, at 0730 this morning, and by 0815 we were gallivanting down River Road towards the Tim Horton's in Manotick where I was to meet up with my buddy Jason.
We were going to go out and spend the day in the Limerick Forest, a favourite riding area of mine.
You may recall reading in my other blog, What I've Learned Along The Way that Big Ethel and I have spent quite a lot of time riding in the Limerick – there are even a couple of videos out there in YouTube land I believe, but in truth they are pretty boring.
Today, however, was anything but.
Now, understand that Jason is a friend of mine. We have ridden together on a several occasions and I have always enjoyed it. Jason is a good rider, but he is not a dangerous rider, so I felt very secure in having him lead the way while my new mount, Suzi and I, followed his track.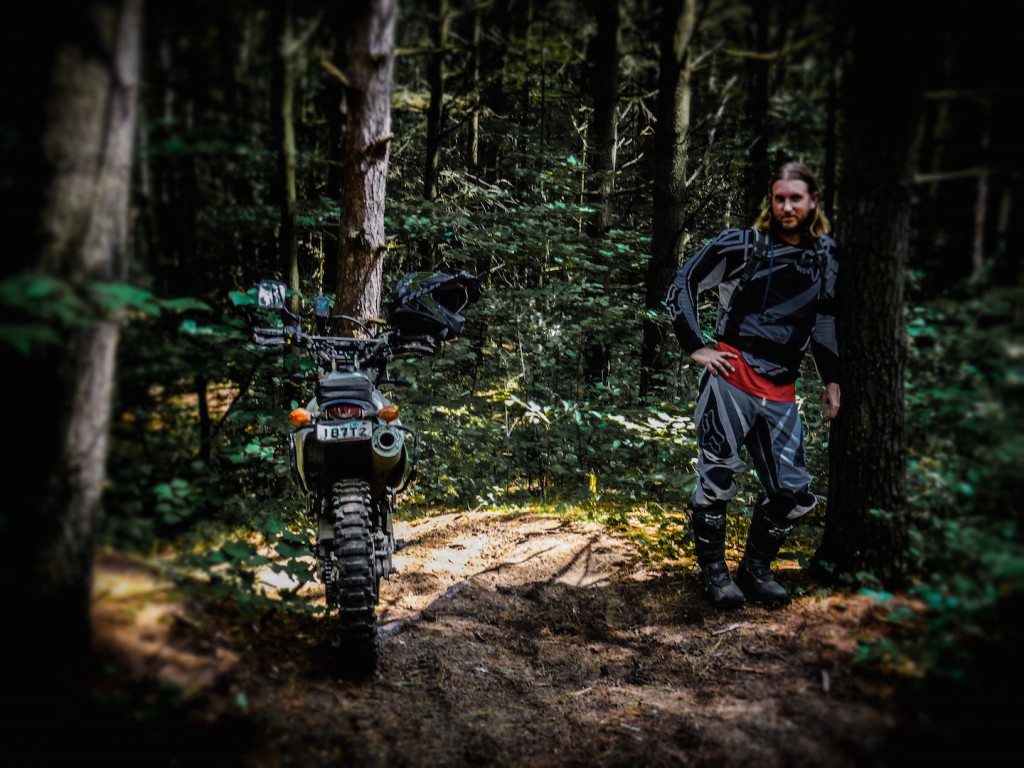 Ya. My opinion of Jason began to change rather quickly. I guess he decided that trial-by-fire was the only way to go, because less than 100 meters after entering the Limerick forest on a two-track, ATV-type trail Jason, on his DRZ400, had veered off into the woods on a single track rut through trees barely wide enough to allow my handle bars to clear.
Muttering under my breath while doing my best not to lag too far behind, I finally decided to just relax and let Suzi do her thing. She is, after all, a much more nimble – and svelte – machine than Big Ethel is. Almost 200 lbs lighter, with an off-road setup and almost 11 inches of ground clearance, Suzi is able to do a whole lot of things that Ethel just can't. But then, that is why I got her, after all.
I began to get comfortable with the terrain – and the DR650 – quite quickly, and before we had completed a second circuit through the bush loop I was able to keep up with Jason quite well. I stopped calling him very rude names under my breath, and began really paying attention to his line and riding style, deciding that the old axiom rings true.
If you can't beat 'em, join 'em.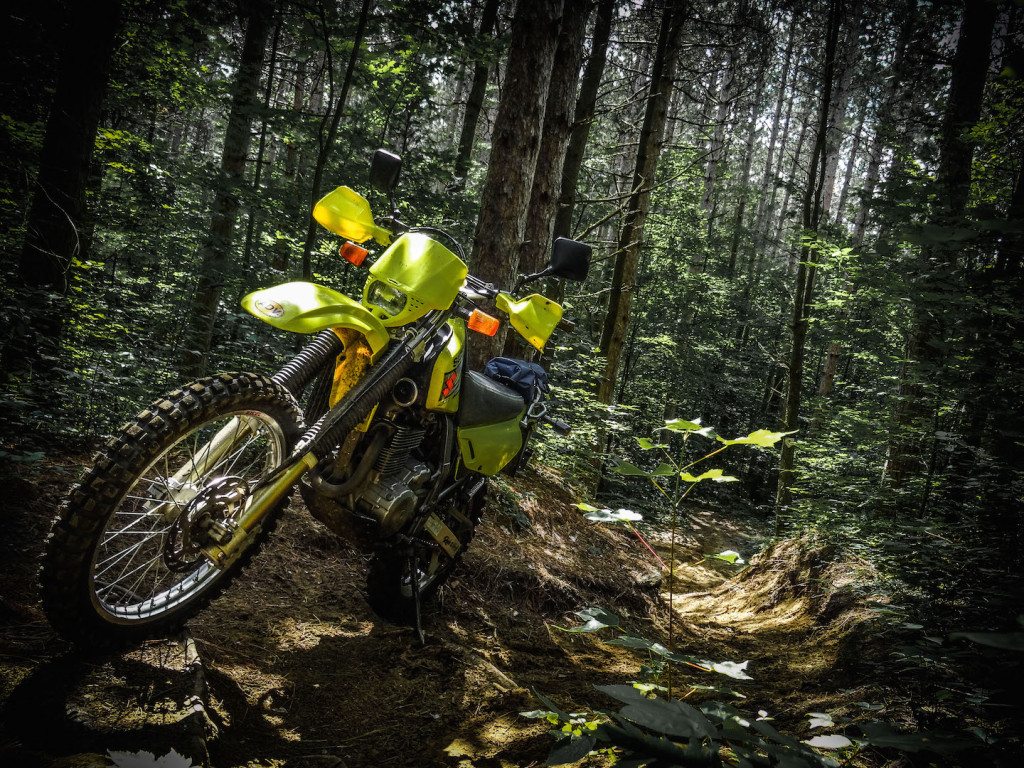 Well, approximately 4 hours later, I was done. Wiped. Spent. Exhausted. Wore-the-fuck-out.
I had discovered on a couple of different occasions just how much easier Suzi is to pick up than Big Ethel, and found myself very happy with her mannerisms and capabilities – though let's be honest, it is my capabilities that need work – I cannot even approach all of the things that Suzi is very capable of doing.
Yet.
Today's ride was an amazing introduction into the world of true dual-sport riding for me. And I have to say, I absolutely loved it.
I am going to practice as much as I can over the next few weeks, and then Suzi and I are off to the Fundy Adventure Rally where I will attempt to really stretch her legs, and see what she's got.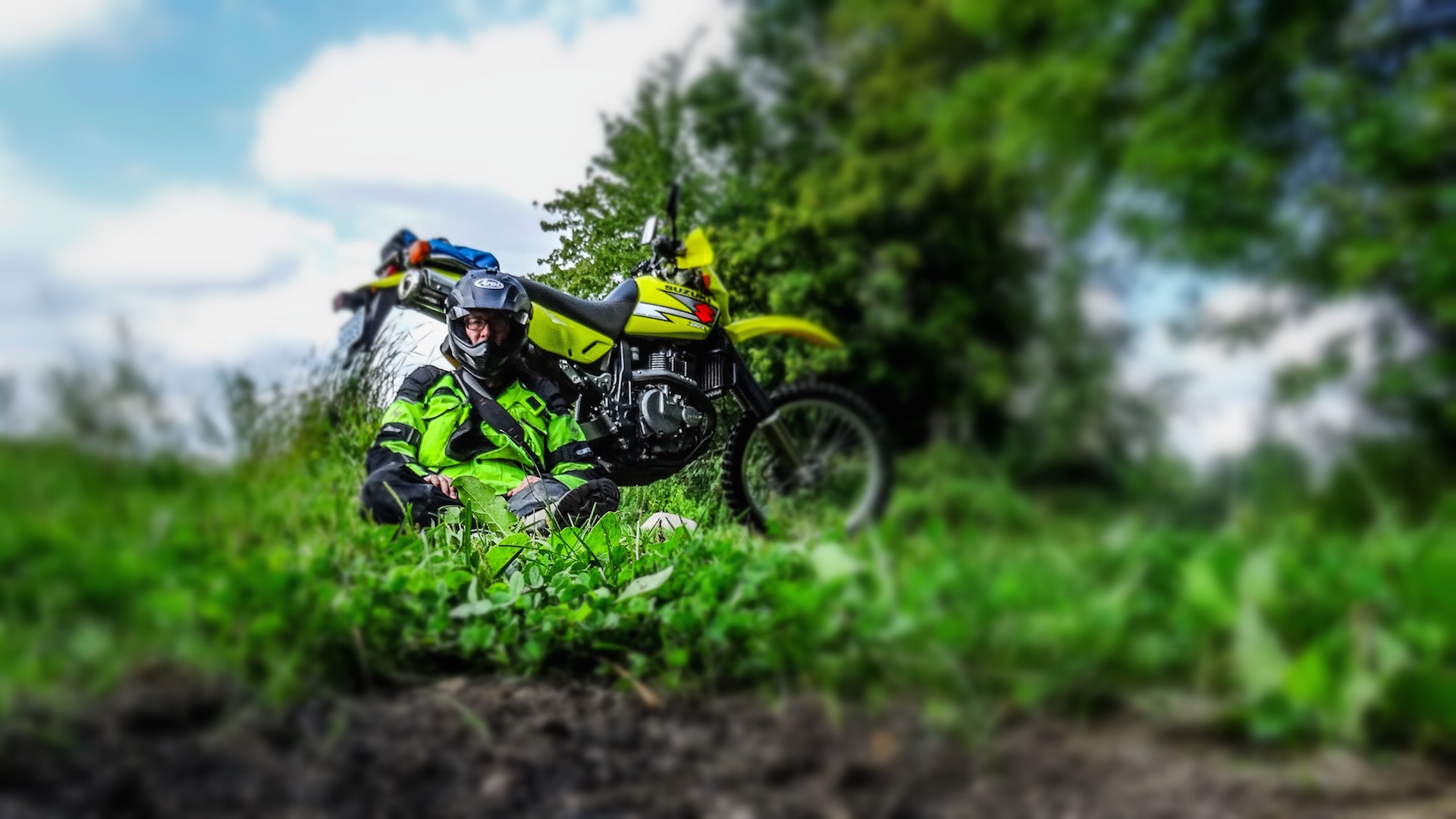 Big Ethel, I mean no disrespect. You are still my #1 dance partner – Suzi will never compare to your moves in the twisties.
Joe