The Top 5 Reasons Why Toby Price is More Like Wolverine than Superman

WHAT'S THAT YOU SAY?
Okay. We admit this is a curious post title, but since the 2016 Dakar kicked-off we've seen several posts on social media that refer to KTM rider Toby Price as an Australian Superman or occasionally as the Australian Superhero.
Calling somebody Superman or a superhero is an awfully big claim, but we've decided to go a head and have some fun exploring the idea.
We got to thinking that Superman just isn't the right fit for this rider. After summoning our inner nerds we decided there was a better fit for Mr. Price.
THE TOP 5 REASONS WHY TOBY PRICE IS MORE LIKE WOLVERINE THAN SUPERMAN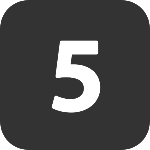 PHYSICAL APPEARANCE AND LACK OF ANY DISGUISE OR ALTER EGO
Wolverine doesn't have an alter-ego like Superman's Clark Kent. Wolverine is always Wolverine. So far as we know Toby Price is always Toby Price.
As far as appearance and badassness goes . . . there's no question who Toby Price most resembles. 
click photos for gallery view

TOBY PRICE AND WOLVERINE BOTH COME FROM THE LAND DOWN UNDER
Well . . . sort of. Hugh Jackman, who plays Wolverine in the X-Men, is a fellow Aussie. But more to the point, they are both from the planet Earth. As we know Superman hails from the planet Kryptonite and is not human.
Toby Price and Wolverine are both human. At least one, if not both of them, are mutant.
click photos for gallery view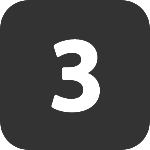 SUPERMAN DOESN'T RIDE
We couldn't find a single edition where Superman threw a leg over anything . . . except for Lois Lane (its true, they married in 1996).
On the other hand, Wolverine's gripped the handlebars a few times.
click images for gallery view
And even though he's always seen riding a cruiser . . .
WOLVERINE RIDES A CRUISER LIKE TOBY PRICE RIDES A KTM 450 RALLY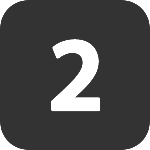 TOBY PRICE AND WOLVERINE ARE EARTHBOUND 
Unlike Superman, flying is not one of the superpowers they posses. Nor are they faster than a speeding bullet. But fast? Yes. Can they jump? Oh ya . . .
JUMPS AT SPEED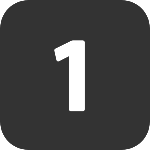 TOBY PRICE SHARES WOLVERINE'S REGENERATIVE HEALING POWER 
Wolverine's primary mutant power is an accelerated healing process called the MUTANT HEALING FACTOR. It allows him to regenerate damaged or destroyed tissue far beyond the capabilities of an ordinary human.
THIS IS TOBY PRICE IN 2013
He had broken vertebras C6, C7, and T1 during the Hare and Hound Race in the US. He had 8 screws and 3 metal rods implanted in his vertebra.
THIS IS TOBY PRICE 6 MONTHS LATER WINNING THE FINKE DESERT RACE
OVER THE NEXT 10 MONTHS PRICE KEPT ON WINNING 
Click photos for gallery view and list of 2014 championships
PRICE'S CHILLING DESCRIPTION OF HIS 2013 ACCIDENT

IN 2015 PRICE USED THE MUTANT HEALING FACTOR ONCE AGAIN. 
One week before the 2015 Finke Desert Race a large piece of wood punctured his Alpinestar boot while he was riding at speed.
His ankle twisted violently in the opposite direction he was headed.
click on photo for gallery view
Days after these photos were taken Price was at the the starting line.
The Finke Desert Race is 2-days of hard packed dirt riding through the Northern Territories outback from Alice Springs to Finke and back again. It's a high speed flat-out race with massive whoops and all the challenges the outback can throw at a rider.
Even though Price could barely stand on the pegs he won the race – taking home his 4th Fink Desert Race trophy. When a local reporter asked Price what he thought about running the rally when he could barely walk, Price replied: "the quicker I finish the quicker I can get off my foot."
RedBull.com, also interviewed him after the Finke race. Price gave a similar answer about the foot injury but Red Bull went one further and asked him another question:
RB: I heard that you once crashed racing motocross and split one of your nuts in half. Is that true? (The story is, Price still came back the following day to win that race.)




TP: Yes, yes it is (laughs)!




RB: You're not normal, you know
Which leads us to the conclusion we've always arrived at. Even if he doesn't have superpowers. The guy definitely has balls of steel!
TOBY PRICE RACING THE 2015 FINKE DESERT RACE ON AN INJURED FOOT

THE

AUSTRALIAN SUPERHERO

WINS THE 38th DAKAR RALLY IN 2016
Price made his Dakar debut in 2015 and got to stand on the podium alongside KTM teammate Marc Coma and behind runner-up Paulo Gonclaves.
In 2016, Price was the first rider to arrive in Rosario with a time of 48:09:15. An incredible 39:41 ahead of Slovakia's Stefan Svitko (KTM) and 48:48 ahead of the Chilean Pablo Quintanilla riding for Husqvarna.
Price faced some great competition from Honda's Paulo Gonçlaves who was the leader for 4 stages. Price dogged Gonçalves all the way, sometimes falling only seconds behind him. Than in the 8th stage Price took a narrow lead of 2 minutes. Price opened right up in the 9th stage and widened the gap between him and Svitko by 29 minutes as Gonçalves fell 34 minutes behind Price. From there on Price was the clear leader dominating the event. Gonçalves had an unfortunate fall in the 10th stage and had to be medivaced out of the race.
Price's teammates Antoine Meo (FRA) finished 9th, Laia Sanz (ESP) finished 15th, Jordi Viladoms (ESP) finished 17th, and Matthias Walkner (AUT) failed to finish withdrawing in the 7th stage.
This is incredible for my family, my friends and my fans back in Australia! Winning in my second participation is awesome, but being the first Australian to win the Dakar is just insane.
Sources & photos: wikipedia.com, redbull.com, maitlandmercury.com.au, adbmag.com.au, ntnews.com, facebook.com, twitter.com, instagram.com, amazon.co.uk, mensfitness.com, newnownext.com, everythingaction.com, motorcycle-usa.com, fullnoise.com.au, perthtrailscene.com, motoline.com.au, dakar.com, etc. 
 
4WJames for AdvJoe
---
Have something to say? Post a comment below!