Fundy Adventure Rally: T-10
Well, since it is a mere 10 days away, I thought it might be nice to share some video with you from last year's Fundy Adventure Rally.
This particular video was actually the promotional video for last year's event, and I think it gives a pretty good idea of what the rally was all about, and the kind of terrain that the riders had to maneuver through.
Quite honestly, the 'A' option looked pretty tame – basically a gravel road -but the 'B' options, seen in the video from 1:02 to 1:15 look gnarly as hell . . . at least to this rider.
And this year, since the 'B' options were seemingly not enough, the designers have added 'C' options, with a recommendation that they be attempted by skilled riders on dual-sport machines with aggressive tires, 21" front wheels and decent engine protection in the form of crash bars and bash plates.
Well, I have been getting Suzi, my 2003 Suzuki DR650, as prepared for the rally as I can.
Because, well, there are 'C' options, after all.
I bolted on a skid plate, added a set of BarkBuster hand guards and ordered a pair of Double Take Eduro Mirrors from Twisted Throttle Canada.
I swapped out her old rubber for a D606 rear and an IRC TR8 front tire, and I raised the shifter by 2 teeth on the splined shaft, allowing
for more room to get my toe beneath the shifter while standing on the pegs.
As for my gear, I will be wearing my Arai XD4 helmet, and my Fox Titan Sport Jacket, with my Klim Latitude pants and my brand new Alpinestars Tech 7 boots.
As much as I love the Forma Adventure boots, I thought it prudent to wear something with a little more robust protection, and these Tech 7's seem to fit the bill perfectly.
I also purchased a SPOT Gen3 Satellite GPS Messenger
as we are required to have one in order to ride the 'B' or 'C' options and, although rental units were available, I again thought it a prudent purchase considering the style of riding that I like to do, and often do alone.
All of which brings me to being pretty much ready to go. The last thing that I have to go out and find is a good, reliable, rugged motorcycle GPS.
My Nuvi 550 has finally succumbed to the reboot-fail, and none of the internet fixes seem to have worked, so it is time for me to upgrade and get a new unit.
Maybe you can help me with that. What GPS unit do you use? I am thinking of going whole-hog and buying the Zumo 590-LM, but I would really like to hear from you before I do that.
In the meantime, check out the video, and stay tuned . . . it's gettin' near 'GO' time!
P.S. A big thanks, once again, to the folks at KIMPEX for their sponsorship in the Fundy Adventure Rally.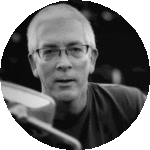 Joe
---