Packing for a 15000 km Motorcycle Adventure
I know – it looks like a lot – I mean, a LOT of stuff. And at first glance, it really is. But lets walk through and break it down, shall we?
---
This first section is gear that I will be wearing every day – so technically these items aren't part of the 'packing list'
Macna 3 layer jacket
REV'IT 3 layer Neptune GTX pants
Alpinestar Carbon gloves
Leatt EXT shin guards
Alpinestars Toucan Goretex boots
Macna Talon RTX gloves
LS2 MX436 helmet
Uclear 100plus comm's
Klim Nac Pak
---
The second section comprises all the clothing I've packed, including what I'll be wearing out the door.
2 x UA 2.0 Base layer
3pr Merino wool socks
3pr riding shorts
1 x track pants
1 x walking shorts
1pr walking shoes
1 x jeans
3 x T shirts
2 x long sleeves
1 x hoodie
1 x heavy sweater
1 x Coleman rain jacket
2pr sport socks
3pr boxers
---
This section includes all of my camping gear, and most of it fits into my Redverz Dry bag. The smaller items are carried in my tank bag and my Klim Nac Pac:
MEC Wanderer 2 Tent
Therm-A-Rest Monoking 3D sleeping mat
Microfiber camp towel
Joey camp chair
Chinook Fireside +2/36 down sleeping bag
Mosquito net hat
Small emergency kit
Fleece cover for sleeping mat
Jetboil Zip stove
Bear Grylls Ultimate knife
2 books
Head lamp
LED flashlight
waterproof matches
toilet paper
Freeze dried breakfasts
Larabar protein bars
instant camp coffee
Muskol Mosquito Repellant
MSR HyperFlow gravity filter system
collapsible bowl/cup
---
Next on the list are motorcycle essentials for any road trip of this duration – though I carry half of them on every ride anyway.
Complete tool kit
Tire repair kit
fork seal kit
Bearing set
Best Rest Cycle pump
First Aid trauma kit
Rotopax 4 litre fuel can
Spot Gen3
---
And finally, there are my electronics and personal necessities.
Lenovo ThinkPad laptop
Ipod Nano
Sony Cyber Shot camera
GoPro Hero Session
Ear plugs
Sun glasses
Some would argue that I am carrying far too much. After all, who needs a folding camp chair when you can sit on a rock, right? And that sleeping pad, really!?!
My response is always the same – "I've packed for me, and for my comfort, fully aware of what I need to make a camping trip a GREAT camping trip."
I just hope that I don't have to pick up Big Ethel too many times!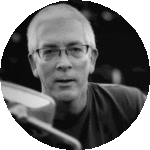 Joe
---