Fundy Adventure Rally 2016

Well that time of year has rolled around again. Time to load up the DR and head out to New Brunswick for the 2016 Fundy Adventure Rally!
Last year was my first rally ride and it was an amazing experience. I'd been riding the DR650 for less than a month and still hadn't fully recovered from my accident with a left turning cager that took out both ankles. It was a soaking wet weekend of fun in the mud. As with everything two wheeled – new friends were made and adventures were had.
This year I will be teaming up once again with fellow Rally Yobo Matt Leblanc. Totally stoked to be heading back to Sussex, New Brunswick to stretch my limits.
There is also a new award to be won at this years Fundy Adventure Rally – the SPOT – Beyond All Boundaries Award
To be recognized, A team must:
Demonstrate the Spirit of Adventure Riding
Overcome challenges and rise above them, going beyond all boundaries
Outstanding contributions to the Rally and other participants
Full Rules and  regulations as well as a complete description of the award can be found on the Fundy Adventure Rally website – be sure to check it out!
There are a couple of other new awards in the planning as well, so the Rally Yobos team are going to have to step up our game this year!
Once again . . . much appreciation to KIMPEX for sponsoring our participation in this event!
2015 Photo Gallery
2015 Video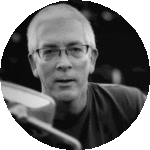 AdvJoe
---