2016 Dakar Prologue Accident In Photos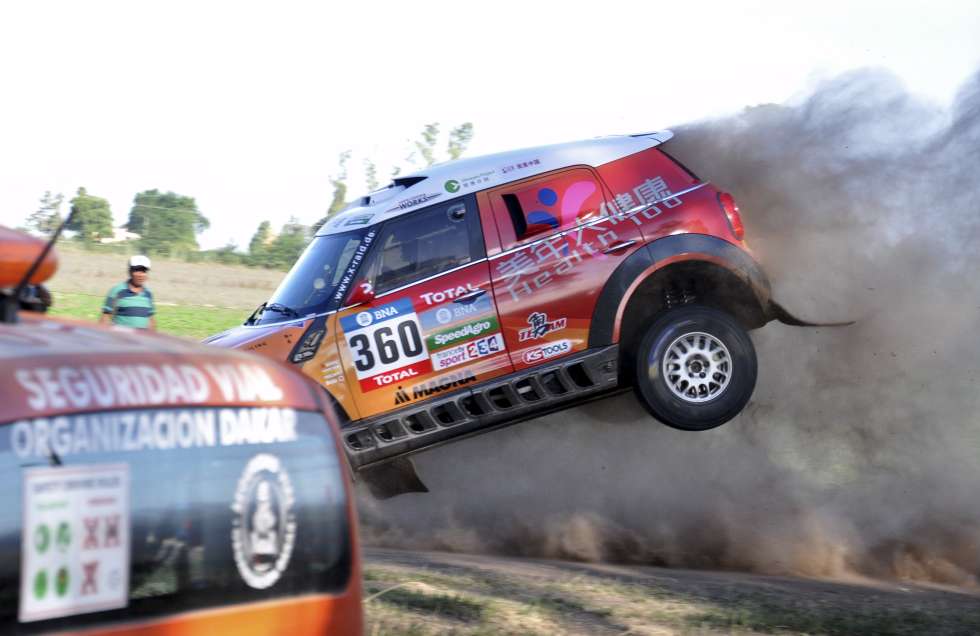 [simple-social-share]
On January 2, 2016, China's Guo Meiling was racing in her Dakar debut – the first ever Chinese woman to enter the Rally. She was accompanied by her co-pilot, Min Liao, who participated in the Dakar twice before and had been named best rookie in 2012.
Meiling veered off the road and injured 10-13 spectators. The organizers immediately deployed four medical helicopters, three medical vehicles and eight local ambulances.
Guo Meiling and her co-pilot Min Liao in Buenos Aires.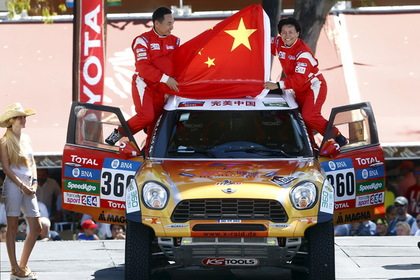 Guy Meiling driving car #360 before the Dakar prologue accident.
6.6 km into the prologue, Meiling losses control of her 320 hp performance Mini ALL4.
Launched into the air from a small jump . . .
she is unable to stick the landing . . .
and crashed into a crowd of spectators.
Dakar organizers deployed 4 medical helicopters, 3 medical vehicles. Eight local ambulances also attended the scene of the crash.
Dakar organizers said the injured were assessed by first responders and transported to area hospitals.
Reports on the condition of Guo Meiling and Min Liao are unclear. Some have said that she is unhurt; however, Etienne Lavigne, the race director said that Meiling was injured in the Dakar prologue accident.
Meiling and Liao, were racing a 320 hp, performance Mini ALL4 with a TwinPower turbo engine.
Meiling is a successful Chinese businesswoman who started competing on quads but switched to cars a few years ago and drove the China Grand Rally. This year was her Dakar debut
After the accident, the remainder of the prologue was neutralized. Fifty-nine cars were ahead of #360 and all finished. All motorcycles had already left and finished as well. The trucks were still at the starting line and were unable to compete in the 11 km special section.
Unfortunately, accidents at events like these are uncommon due to the dangerous nature of the sport. If you have ever been involved in a similar accident that was through no fault of your own, you may want to contact a team like Haney Moorman Paschal to discuss your case. Our thoughts are with Meiling, Min Liao and all those who were injured.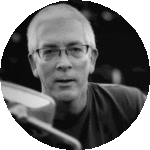 Joe
---