David "Flash" Braun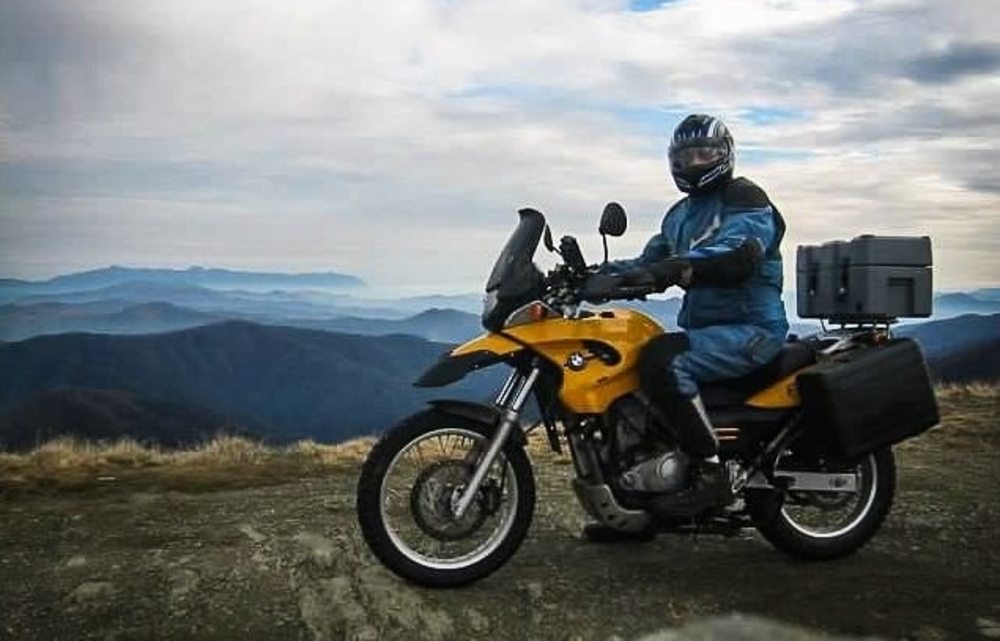 Q.
"Who you are, where you're from, what you ride,  favourite road,  favourite bike,  favourite gear, stuff like that."
A.
"Hello Joe. Don't forget, you fu*king ASKED for it . . . "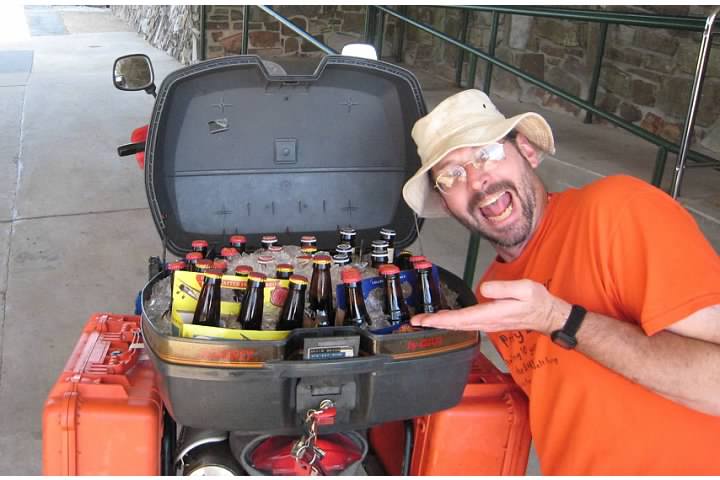 There's a scene in the movie City Slickers where Billy Crystal's nebbishy middle-age-crisis character has a conversation about the meaning of life with Curly, the trail-boss character, played by Jack Palance.
Curly asks Billy Crystal's character, "Do you know what the secret of life is?"
"No, what?"
"This." [holds up his forefinger]
"Your finger?"
"One thing, just one thing. You stick to that and everything else don't mean sheeeit."
"That's great, but . . . what's the one thing?"
"That's what you You've gotta figure out."
When I was 17, I figured out that my "one thing" was motorcycles. In the early 1970's when I was eighteen I left the northeastern USA where I had spent my de-formative years and set out on a BMW R75/5 with my 17-year-old girlfriend to wander around the USA. We watched Nixon resign on the TV in the lobby of the Pagosa Lodge outside of Pagosa Springs, Colorado. A couple months later outside of Twin Falls, Idaho, we watched Evel Knievel fall into the Snake River Canyon in his glorified squirt rocket. That trip lasted about seven months and went through 42 states. We settled in Nashville where I stayed for twenty years.
For a long time I was a BMW fan. I bought the first BMW R80G/S sold in Tennessee in February of 1981 and have not been without an adventure bike since. I roadraced that bike. I flew my R80G/S to Europe in 1983 for a three month honeymoon. That was my first visit to the Isle of Man for the TT. We rode through about fourteen countries on that trip including East Germany.
In 1997 I sold my R80G/S and moved with my (2nd) wife, our son and her mother from Colorado to Grenoble, France, where we lived for two years. All I could think the whole time I lived there was . . .
Holy Mother of God, I'm LIVING in the French Alpes and riding a BMW F650 Funduro to work!
We moved back to Colorado in late 1999. Now I am living at the foot of the Rocky Mountains, which isn't a bad trade by any means.
Somewhere in there I became the moderator of the forums on The Chain Gang website at f650.com. I coined the term CBOA – Cheap Bastards of America (or Australia, or Asia, or Africa) for folks who would rather FIX something that has "no user serviceable parts inside" than buy a new one, or would prefer to fabricate their own custom parts rather than throw money at them. It isn't just about the money. There is a HUGE satisfaction-reward from fixing or making something yourself.
My professional training is in electrical engineering and I worked at a technology company for quite a while. I traveled a lot for them and racked up lots of miles. Along in there somewhere I figured out how to take moto-gear on a bidniz trip as well as use miles for travel of my own.
I'm no bike slut. When I returned to the USA I bought a Funduro with about 2,000 miles on it. I sold it last year with 103,000 miles. That is the bike used in most of the videos I made on how to repair and maintain an F650. My Russian friend who was the videographer said we should give the videos away and we did.
Paying it Forward resulted in getting invitations to go riding in Australia, Southern Africa, the Isle of Man, Romania, Bulgaria, Turkey and India (with Ashwin). As of today, I have visited 61 countries and ridden motorcycles in 40 of them.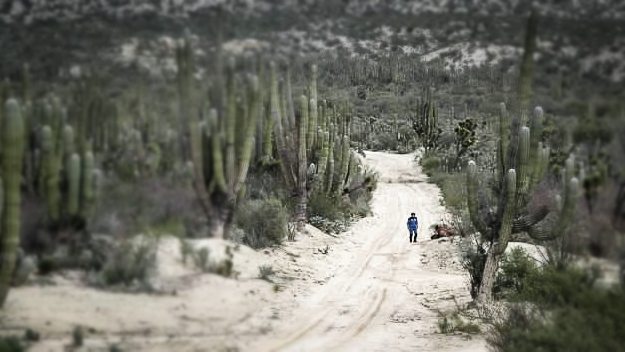 English is my mother tongue. I speak enough French and Spanish to get around and they're both close enough to Italian that I can make it work there, too. I have some German as well. If you can't get by in English, French, Spanish or German, then it's time to play Charades. I also speak a few words of Hangul (Korean), Japanese and Mandarin. My two greatest travel attributes are that I am comfortable outside of my comfort zone and I can eat anything (that my host will sample first).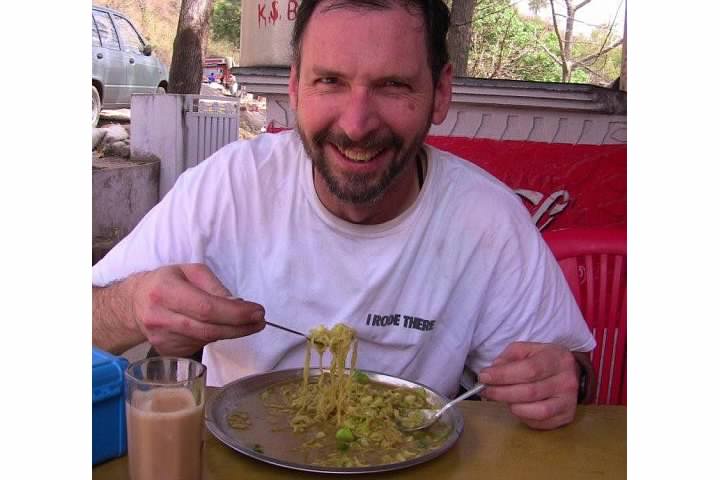 In addition to international fare, I have visited all fifty and ridden in forty-nine of the United States (lacking HI). I am in the Iron Butt Association having ridden a Saddlesore One Thousand, 1,000 miles in a day AND completing a Dusty Butt 1,000, a thousand miles in a day off road, in South Africa.
I still have an (Aprilia-made) F650. I also have a Cagiva Gran Canyon and a Ducati. Other than my sidecar project, all my bikes were manufactured in Italy. My s.o. has her own collection of bikes, all Italian-made. I started a project in about 1982. Progress has been rapid at times and it languished at others. That is the ONLY bike I kept (stored) when we moved to France. Last March (2015) when I sold my +100k mile Funduro, I realized I finally had the time, space and money to finish the project. Final build photos for that project are here.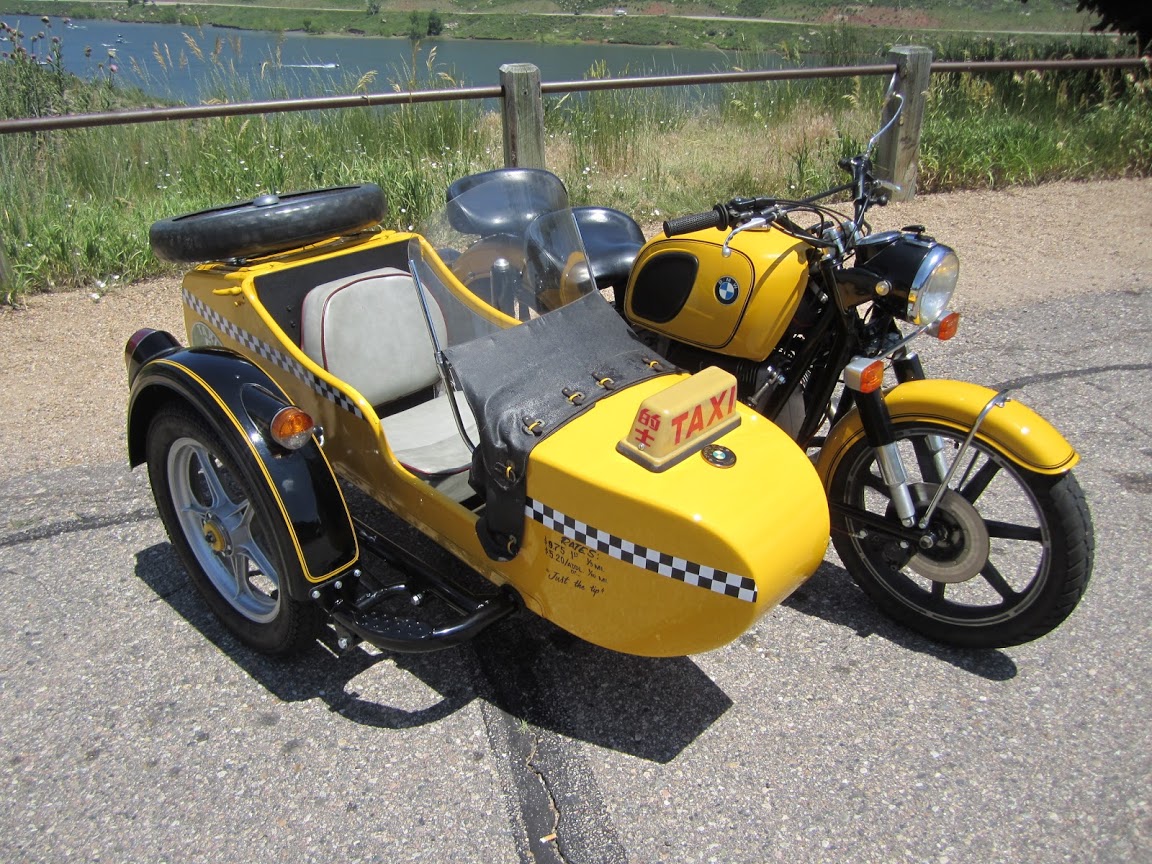 This was not my first restoration nor "Butt Jewelry." I restored a 1960 BMW R26, then put a sidecar on it, which I later traded for an Amphicar. At one point I also owned a 1942 XA Harley Davidson, the bike that was a straight-up copy of a BMW (with livery merged from your WLA-45).
Ever since I started riding, all my moto-scum friends know me as Flash. I published a book almost twenty years ago. I've had adventure travel and other articles and photos published in motorcycle magazines. My full motorcycling curriculum vitae is available to potential employers upon request. I prefer riding gear from Aerostich. I have at least one favorite road on every continent. The best place in the world to ride is in the Italian Alps and it isn't only about the roads.
And one last thing . . . BMW has LOST their way. Even though I have ridden well over 300,000 miles on BMW motorcycles, I am so thankful I never got that BMW "Meatball" tattoo I considered.
Enough? Time to put down the fire hose?
Yes, I am SO looking forward to riding in Ecuador with my new friends (and my old friend Ashwin).
So . . . what's YOUR bio, Joe?
Ecuador Bound,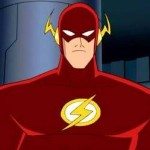 Flash
RETURN TO THE ADVJOE ECUADOR HOME PAGE