Bush Bashing a Stock Suzuki DR650 – Part One
Adventure Oz bush bashing a stock DR650
The first in a series of videos of a stock Suzuki DR650 being transformed into a serious adventure bike weapon!
[simple-social-share]
The makeover is set to begin with a full suspension upgrade using Full Force Racing Components. The rest of the build-out is scheduled to include: derestricting the engine, reducing weight, modifying the ergonomics, upgrading the tires, extending the fuel range, adding protective gear, and generally transforming the stock DR650 into a serious adventure bike.
But, before the build-out begins, Adventure Oz takes a stock model out for a good bush bashing and pulls no punches of his assessment of the stock Suzuki DR650.
The Big Bush Pig, the Suzuki Tractor, the Doctor, whatever you call her, the DR650 has been around in her current format since 1996. And Suzuki thinks the design is so brilliant, that the only changes made each year are colour and graphics. Or, they think new stickers will fix the suspension and other major design faults.  
Assessing the stock Suzuki DR650
Oz criticizes the stock suspension with an amusing "15 second suspension-induced language alert." He calls the stock Bridgestone tires "barely adequate" on asphalt, and next to useless on the dirt.
But, he also notes the pros of a stock Suzuki DR650. The price (leaving lots of cash leftover for mods). It's lighter than its nearest competitor, the KLR650. The engine is a super reliable basic design with plenty of grunt and mid-range power. And, because the DR650 is so popular, there is an incredible range of aftermarket accessories available.
She just needs a good pair of shoes and suspenders to become a foxy lady you will love to have between your thighs.
THE REST OF THE SERIES: 
SUZUKI DR650 POWER MODIFICATIONS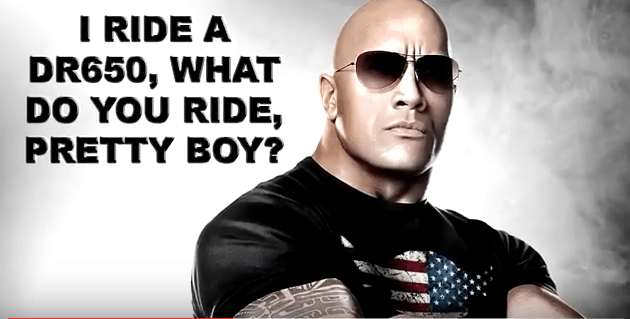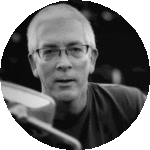 Joe
---