Shad Zulupack Waterproof Bags Review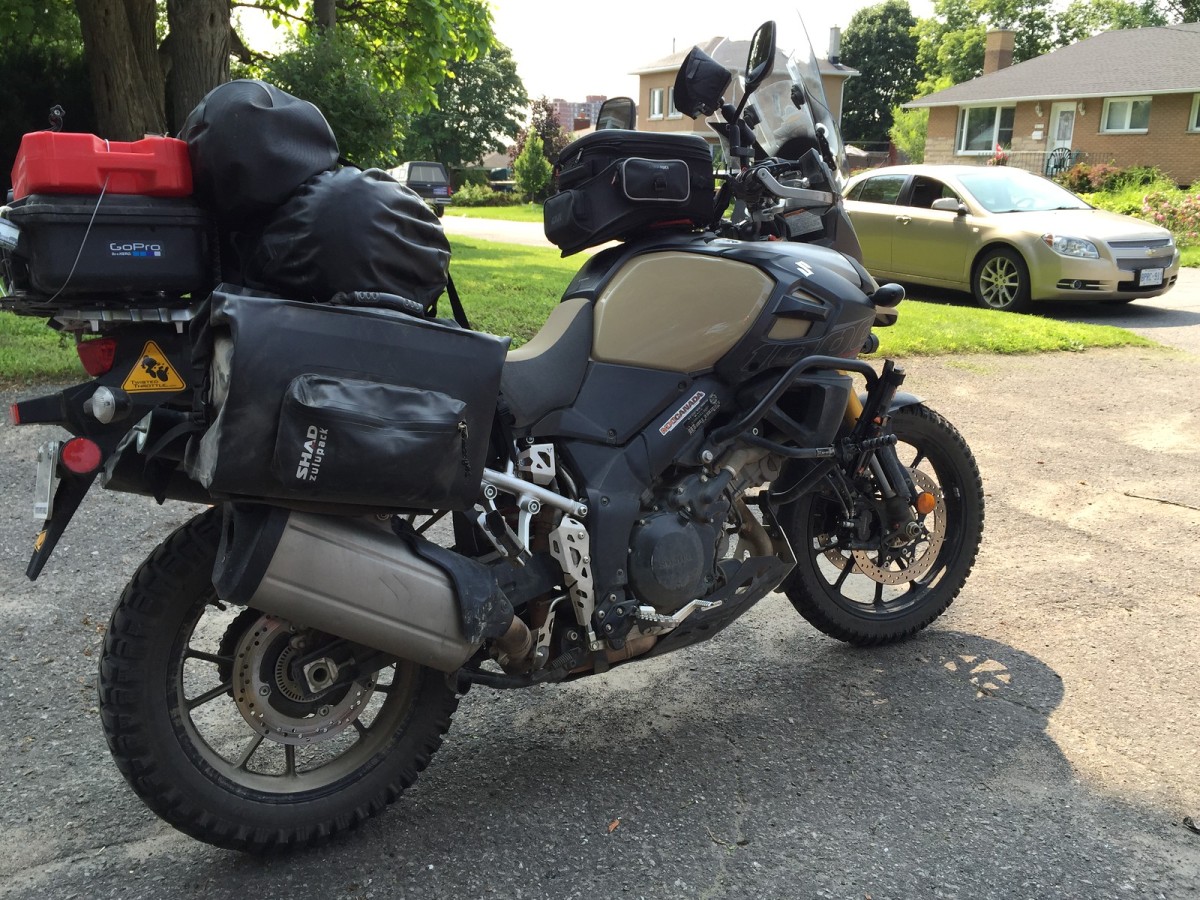 SHAD SW38 Waterproof Waterproof Duffle
SHAD SW42 Waterproof Saddle Bags
Sometime in late February of this year I began to start planning my upcoming riding season. I knew that my big trip in 2015 was going to involve the east coast of Canada and the Trans-Labrador Highway, which meant that I would need to add some more farkle to my 2014 DL1000 in the way of luggage/carrying capacity.
I was already predisposed to soft luggage as I planned on doing some pretty rough and gnarly riding, with an 'off' or three most likely in the cards. I did not want to be trying to bang aluminum side cases back into shape, and figured that to be truly waterproof most hard cases require an inner waterproof liner anyway . . . so why not just go with soft waterproof luggage?
Well, with that decision made, I was now faced with the decision of which luggage, from which manufacturer?
If you have been in a similar "I know what I want, I just don't know where to get it" situation then you know that the options can be somewhat overwhelming.
There is a ton of gear out there.
Well, I took the simplest route possible. I posted my quandary on a couple of very popular motorcycle forums, chatted with several members – some that I knew, most that I do not – and finally settled on a suggestion from a man in whom I had already placed my trust, and whose opinion I, in turn, trusted.
"I think that the SHAD Zulupack luggage is going to be just what you're looking for" I was told.
And so, a short time later UPS dropped off a package at my door containing a set of SHAD SW42 Waterproof Saddle Bags and a SHAD SW38 Waterproof Duffle Bag.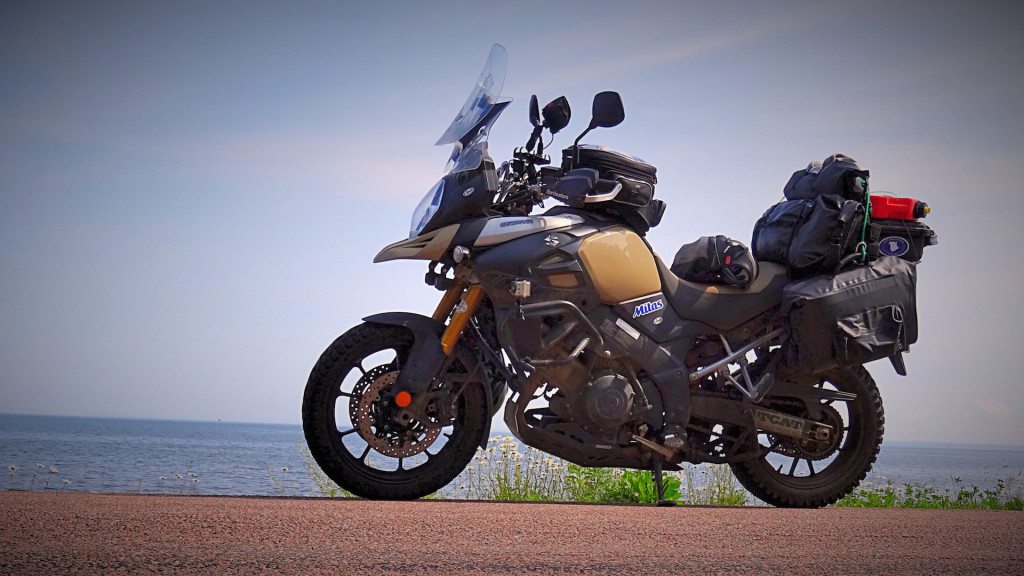 I had already ordered a set of make/model specific soft luggage guards for my 2014 DL1000, (though not necessary – any racks that will hold your saddle bags away from your rear tire/chain/exhaust will do) and as soon as I got the guards installed, I mounted the luggage on a set of pre-release Adventure Tech Soft Luggage Guards.
That was in the beginning of June.
Fast forward now to the end of July, and I have just returned from an 8,300 kilometre adventure (approximately 900 of those on gravel) to the east coast and along the Trans-Lab highway.
Eighteen days on the road. Ten of those in rainy weather – often in very, very heavy rain. The coldest and wettest summer the maritimes have seen in 20 years.
3 'offs' that saw my bike, affectionately known as Big Ethel, lying on her side in various degrees of sharp, rough, deep rocky terrain. I tend to ride hard and Ethel doesn't get babied on the trail. More than one of those spills were at a good clip in 10 inch of railroad ballast.
And except for a lot of road dust, the luggage may as well be new. It held up extremely well, especially considering the extreme conditions that I put it through.
The only weak spot that I have found with this set-up is that the outside zippered pockets on the SW42 saddle bags are not waterproof. I am guessing that it is the zippered closures – and I made sure that they were tightly zipped each and every day – that failed, because these pockets actually became miniature swimming pools in heavy rain. They let water in, but not out, it seems. I actually got used to the idea that I could not keep anything that needed to remain protected from water in those pockets, and in effect that problem was solved quite simply.
Aside from the issue with the small side pockets, the Zulupack waterproof saddlebags are fantastic. More than enough capacity for me to pack my gear for a 3 week adventure; easy open/close – in and out access while mounted on the bike; absolutely zero damage taken during the aforementioned 3 falls; simple attachment/fastening system for mounting to your bike which includes 4 D-rings per bag as well as 2 very strong hook-and-loop fastener straps for over/under the seat mounting and hook-and-loop fastener straps on the bike-side of each bag for mounting to flat-plate luggage guards.
I can also attest to the fact that the SW38 waterproof duffle bag performed flawlessly – I even had my Netbook safely stowed in there and it never saw a drop of moisture. The SW38 duffle bag has incorporated shoulder straps, allowing it to be worn on your back like a knapsack if need be (hiking into a camping spot; carrying your gear to/from your bike) as well as 4 D-rings and 4 included straps for securely tying down your load. SHAD is now also including a pair of ROK straps with this bag if I understand correctly – making it an even sweeter deal.
I am a bit of an adventure rider. And I cover a few kilometers each season. This year will see in the neighborhood of 30,000 kms rolling beneath my tires.
Whenever I travel with gear on my bike it will be safe from the elements – in SHAD Zulupack waterproof luggage.
NOTE: SHAD Zulupacks are available in Canada from KIMPEX, from whom I have ordered products from several times in the past, and always enjoyed excellent service.
UPDATE:
I contacted Shad prior to posting this review and received this reply:
Good evening Joe,

Many thanks for sharing this with us. I think a review should always have the good and the bad, making it a true honest and unbiased report. It looks great to me, the comments will be sent back to factory in minutes for potential improvement, in this case the zippered side compartments.

I am pleased to see the bags performed well for you and again, thank you very much for sharing your riding experience with SHAD Zulupack Bags.

If there is ever anything we may assist you with, do not hesitate to ask!

All the best,

Michael Schuiten
Shad Zulupack Specs:
SHAD SW42 Waterproof Saddlebags
Saddlebag 100% watertight , made of 420D Nylon double-sided PVC Coating. Fastened with 3 fold on top to secure watertightness.Includes a front zipped pocket and an injected handle. Moreover, it includes 2 rigid band to get the sw42 rigid in very easy and quick way. SW42 is fixed straight to ALL motorcycles thanks to the INCLUDED STRAPS.
Characteristics
• Measures: 40x35x15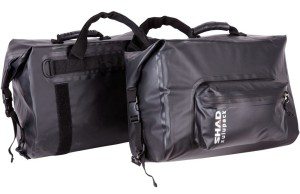 • Capacity: 18L per bag, 1 helmet XXL
• Universal Adaptation: straps + velcro + elastic
• Attachment Straps
• Waterproof: folds on top
• Waterproof Zip
• Comfort handle
SHAD SW38 Waterproof Tube Bag
A welded duffle bag of 100% watertight, made of 420D Nylon double-sided PVC Coating. Fastened with PVC watertight zipper and 3 fold on top to secure watertightness. It turns into a backpack to be carried comfortably, with padded straps and back cushioned with high density EVA foam, enhancing comfort when the bag is heavily loaded.
SW38 is fixed straight to ALL motorcycles thanks to the INCLUDED 4 STRAPS.
Characteristics
• Measures: 55×30
• Capacity 38L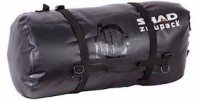 • Universal Adaptation
• 4 Attachment Straps
• 2 adjustable straps to adapt and fix the load
• Waterproof: folds on top
• Waterproof Zip
• Convertible in backpack: padded shoulder straps
• Chest strap
• Comfort handle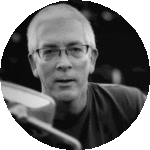 Joe
---