Lloyd Colbourne and Twillingate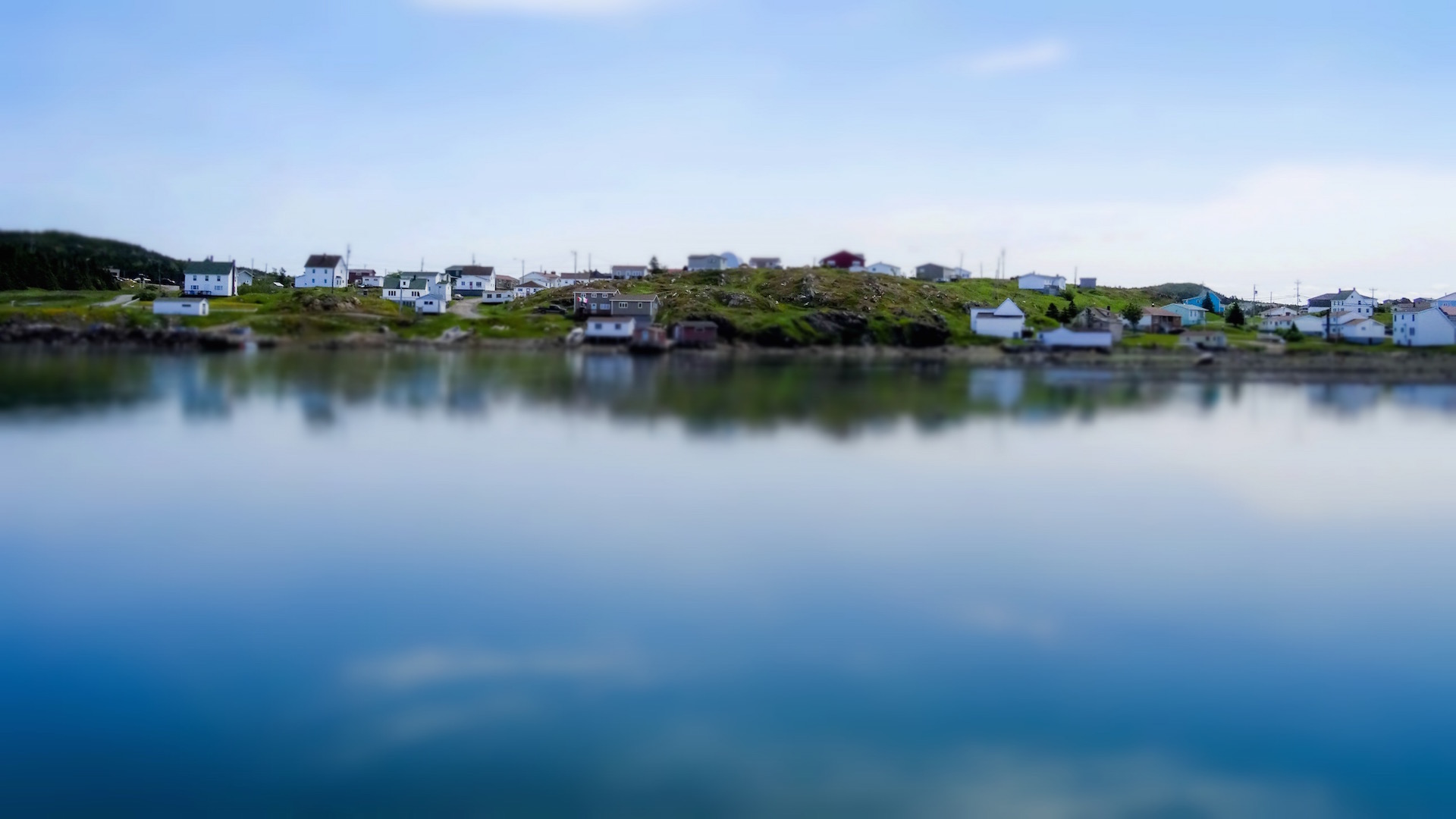 After a great night's sleep in Dildo Run Provincial Park, we all got up and began the morning ritual of showering, making coffee, packing our kit and heading off towards the next adventure.
This morning we rode on up to Twillingate and then continued on past to Crow Head and Sleepy Cove.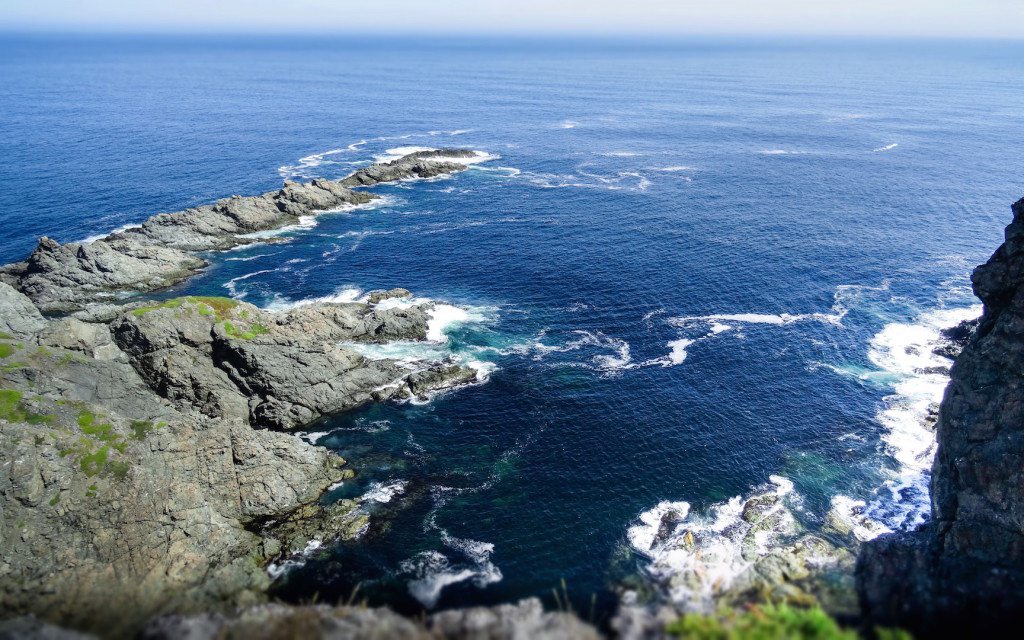 The view from the lookout at the lighthouse was just amazing, and the three of us found ourselves lingering longer than we might normally have done. This proved to be a most fortunate delay for us, though. Obviously tourists 'from away', our gaping at the rail was a provocative invitation for a salty-looking ole' sea-dog that approached from behind my right shoulder.
"Yer not gonna see any 'bergs today, b'y"
I turned to look at the stranger who had offered this piece of sage advice and was greeted by an outstretched hand and a smile beneath glimmering eyes set in a face full of grey beard, a cigar clamped in one corner of his mouth.
"Lloyd Colbourne's the name, and I know a thing or two about these waters."
Turns out that Lloyd Colbourne is a bit of a writer. And a filmmaker. Producer. Electronics guy. Director. Seaman, fisherman and Newfoundland celebrity. With a propensity for dialogue. And happily stating his good health for a man of his age (well north of eighty, he says).
Lloyd Colbourne did his best to keep us entertained with yarns and tales of his deep sea fishing, his old television series, and the flow patterns of ice bergs along the Grand Banks, and I truly admired his tenacity . . . as though he were still on the water, trolling rod out, and we three travellers his game fish.
Turns out that I was not far off the mark, as he soon pulled out some DVD copies of his old television series to add substance to the tale . . . and no doubt trying to hook a fish 😉
We took that cue to make our departure, a hearty pat on the back of ole' Lloyd Colbourne and a thanks for the history, climbing aboard our bikes and heading off to the south again, back into Twillingate for breakfast.
Interestingly, it was upon placing our breakfast order that we were confronted with a less-than-jovial mood for perhaps the first time since arriving in Newfoundland.
"Yer too late for breakfast, gotta order lunch" was the somewhat terse reply from our waitress as I asked for 2 scrambled with bacon.
I glanced at my watch, saw that it was 10:58, and decided that it was probably unwise to argue the point that the menu stated "Breakfast served 'til 11:00am daily"
Oh well, not every moment can be perfect, right? At least the setting was, as seen here: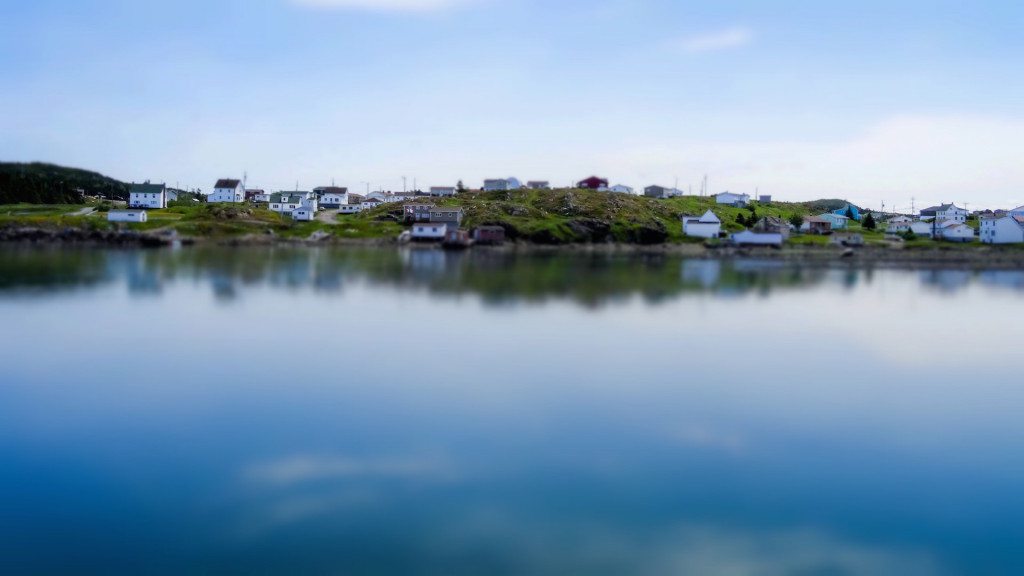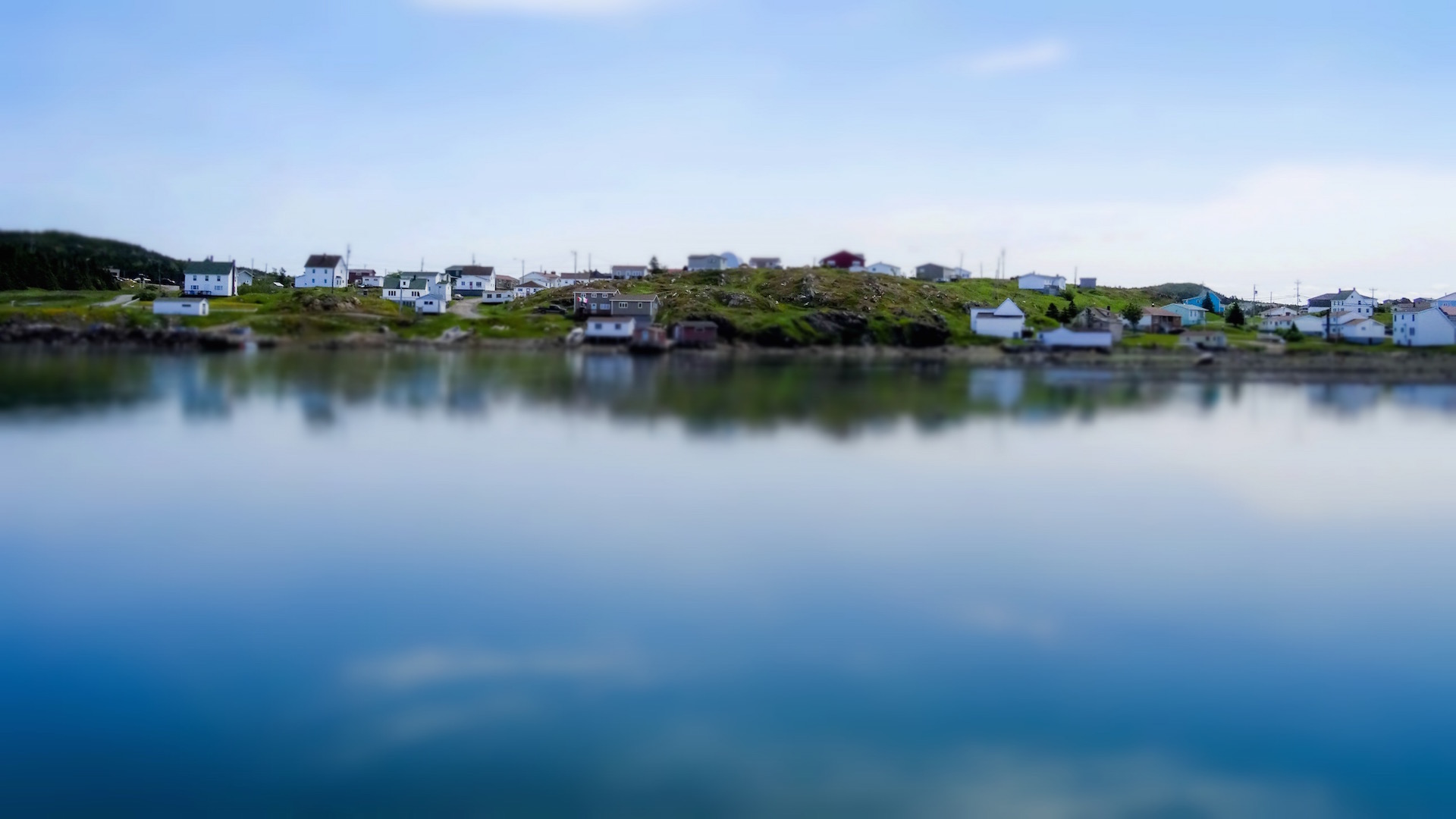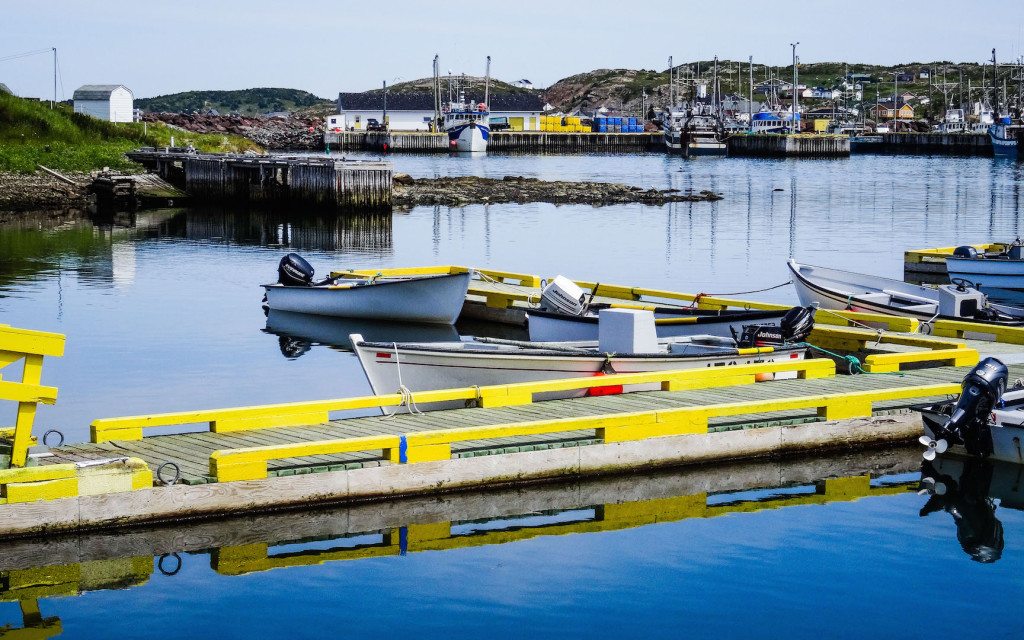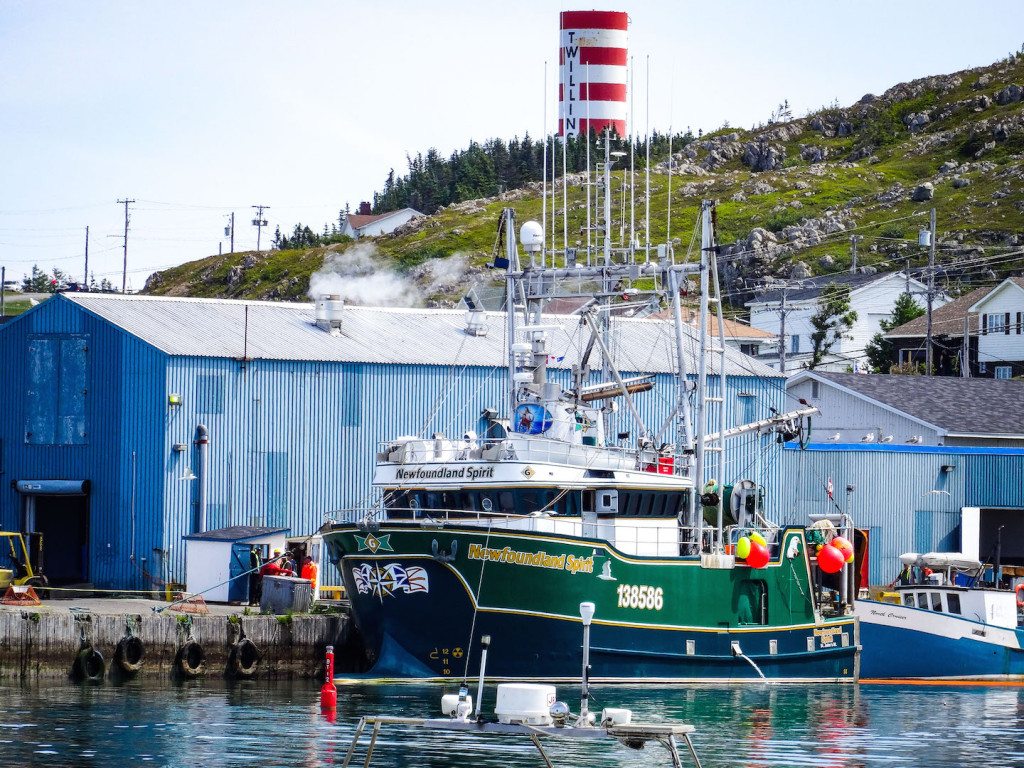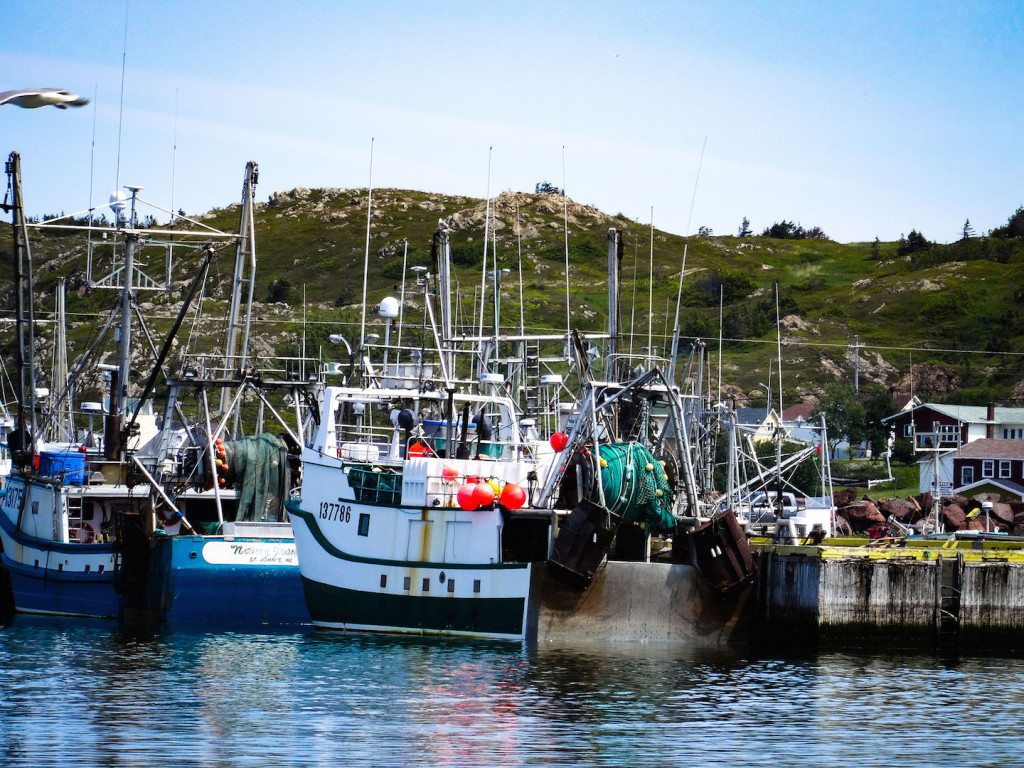 During coffee and toast we decided that we were likely going to split up for the rest of the day. Michael wanted to pretty much take a day off, and Jeff and I really wanted to do some off-road riding.
We determined that Gros Morne National Park would be our re-connect spot and we all headed back out on the road together. Once we got to Badger, Mike split off and headed for Deer Lake to find a motel, while Jeff and I headed for the T-Rail – and old re-purposed railway line that is now a multi-use recreational trail and basically spans the entire island from Port Aux Basques to St. John's.
Up next . . . Riding The Gaff Topsail Trail.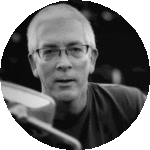 Joe
---