Nice Trail You Made There, John Cabot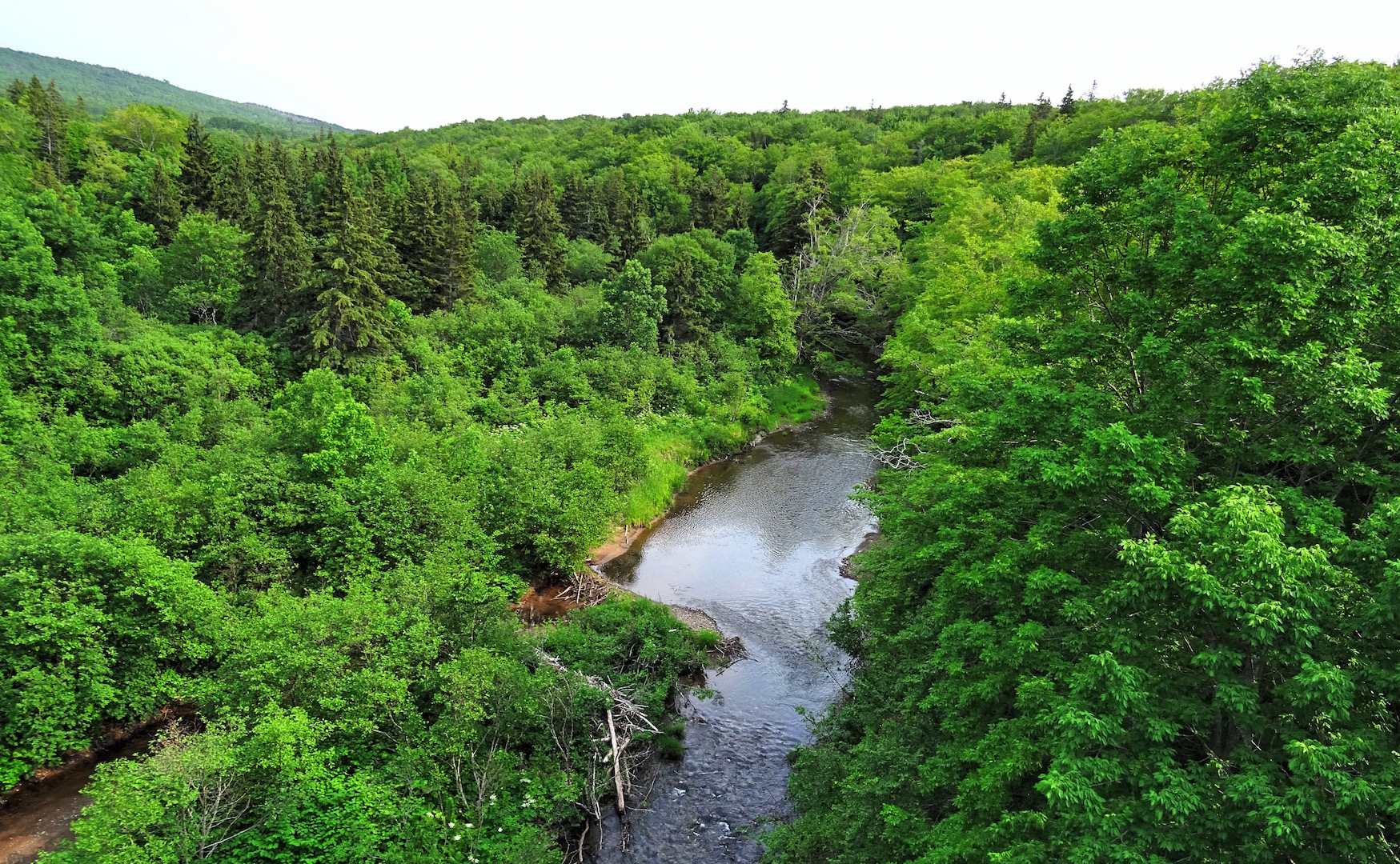 Well, we arrived in Cheticamp last evening and my motorcycle tires have rolled over the first few kilometers of the Cabot Trail. I have seen only the beginning, yet I already find myself stunned by the beauty of Cape Breton.
We took an early morning ferry from PEI – the Wood Islands / Caribou crossing to Pictou, Nova Scotia. And as it happens, so did 4 other riding buddies from Ottawa. Brian, Joe, Mike and Dave, all members of the CMC 011, are on an East Coast Adventure of their own and like us are headed to the Cornerstone Motel in Cheticamp. These 4 cruiser-riders opted not to follow us from the ferry for some reason though…which is probably a good thing, since we rode about 40 kilometers of off-road trail to get here 🙂
Our first dirt of the adventure – yee hawww!!!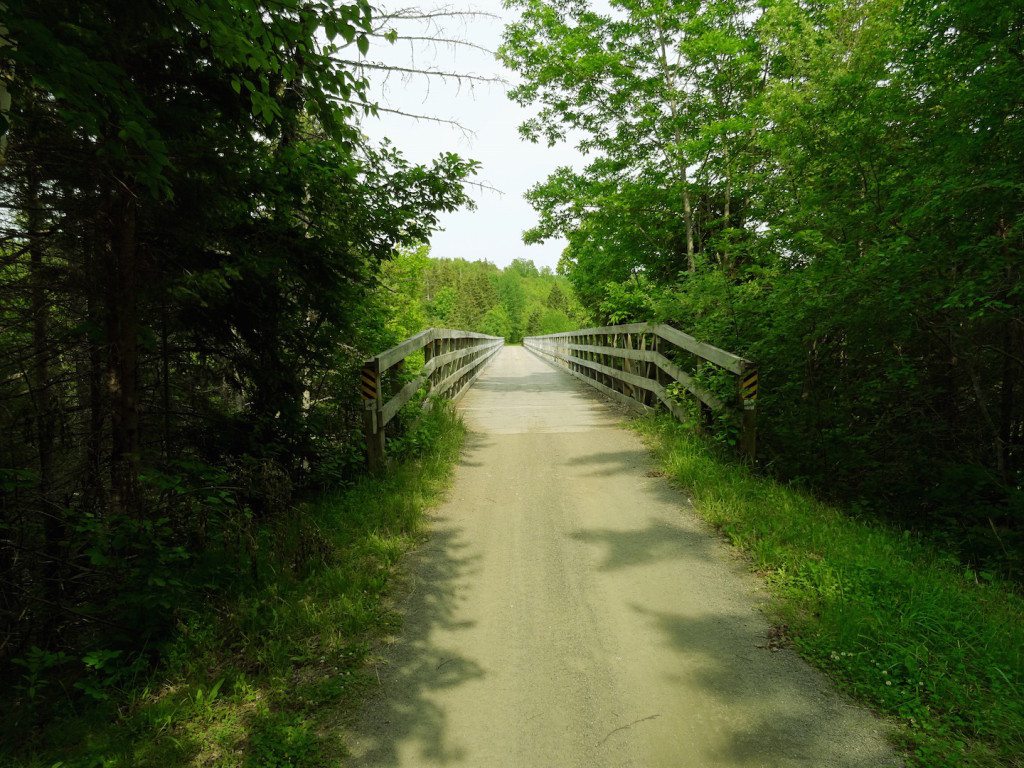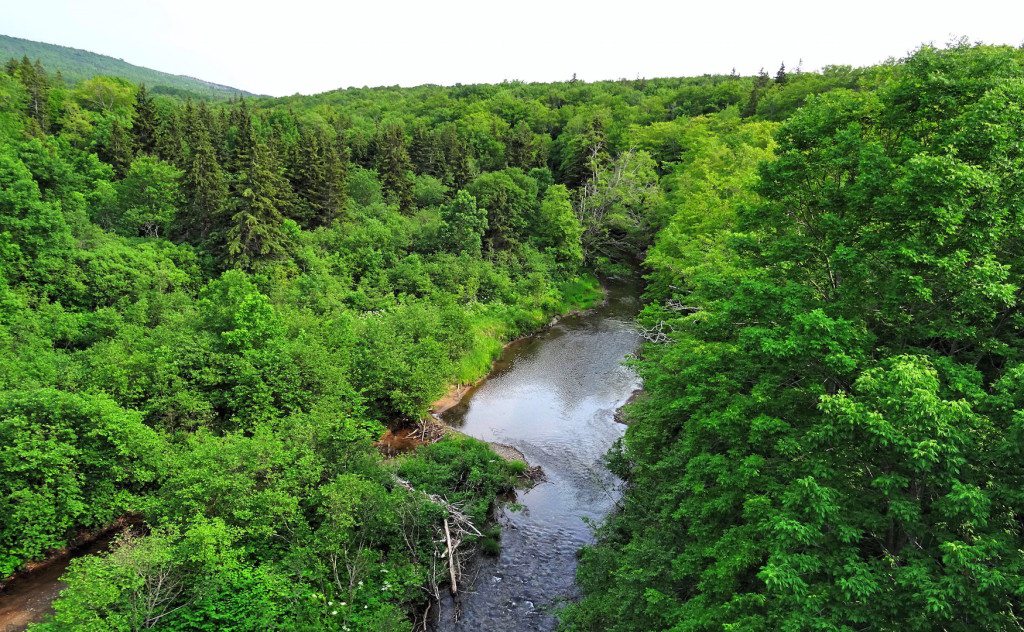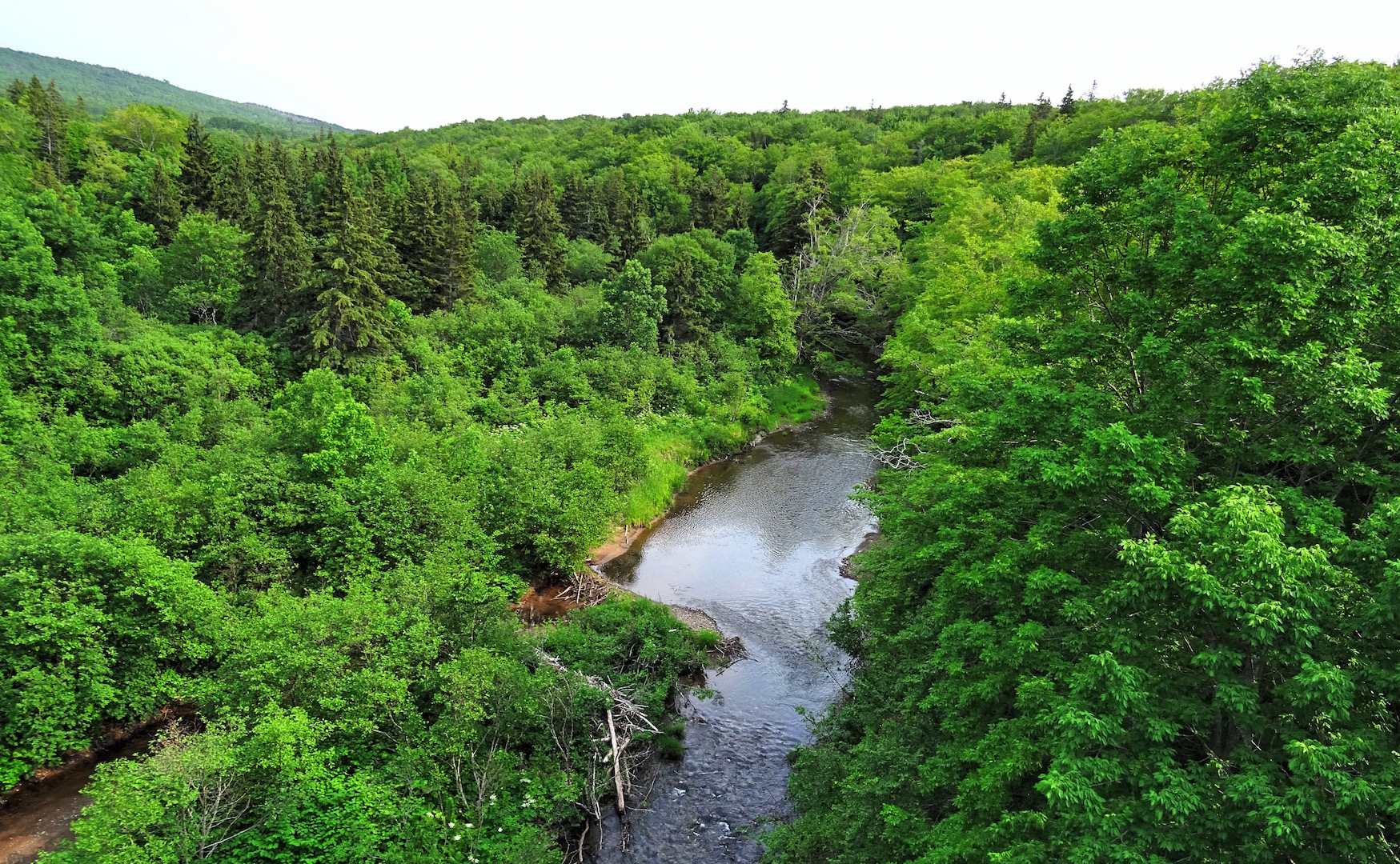 I don't think that I have mentioned this yet, but there appears to be more off-road – ATV  type trail on the east coast than there is asphalt. It's absolutely a dual-sport dream! Every highway seems to have a twin-track running parallel to it, veering off through the forests and splashing through water crossings – just awesome. If I needed any excuse to come beck east, riding this network of trails would do it.
The Cornerstone is a motel that was purchased and reopened by an amazing couple – also CMC 011 members – 2 years ago.
Greg and Cathy took a real leap of faith and sold everything that they owned and left Ottawa to realize their dream. Now, 2 years later, Greg sounds like he has been born and raised on the east coast and the motel is turning out as they hoped. A wonderful, motorcycle-friendly spot right on the Cabot Trail, I highly recommend that you use this as a staging area should you ever decide on an East Coast Adventure of your own.
Well, I just woke up from yet another great night's sleep – Big Ethel has been stripped of all her gear and is ready to sashay through some sweet little dance steps – so I think it's time to turn this up a notch and see just how far my jaw can drop.
Here is one shot to give you a taste, this of last evenings sunset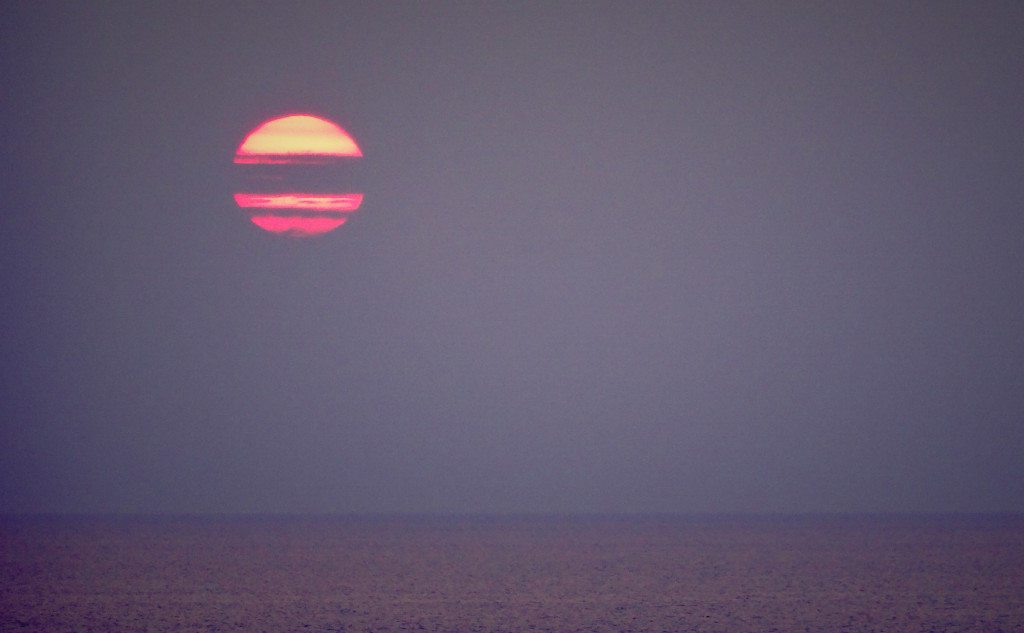 John Cabot – thanks dude.
Today is the only day that really matters. Here's hoping that yours is beautiful.
Next up . . . Hello, Are We Reaching . . . ?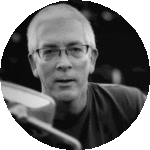 Joe
---