From Cheticamp to The Rock – Day 6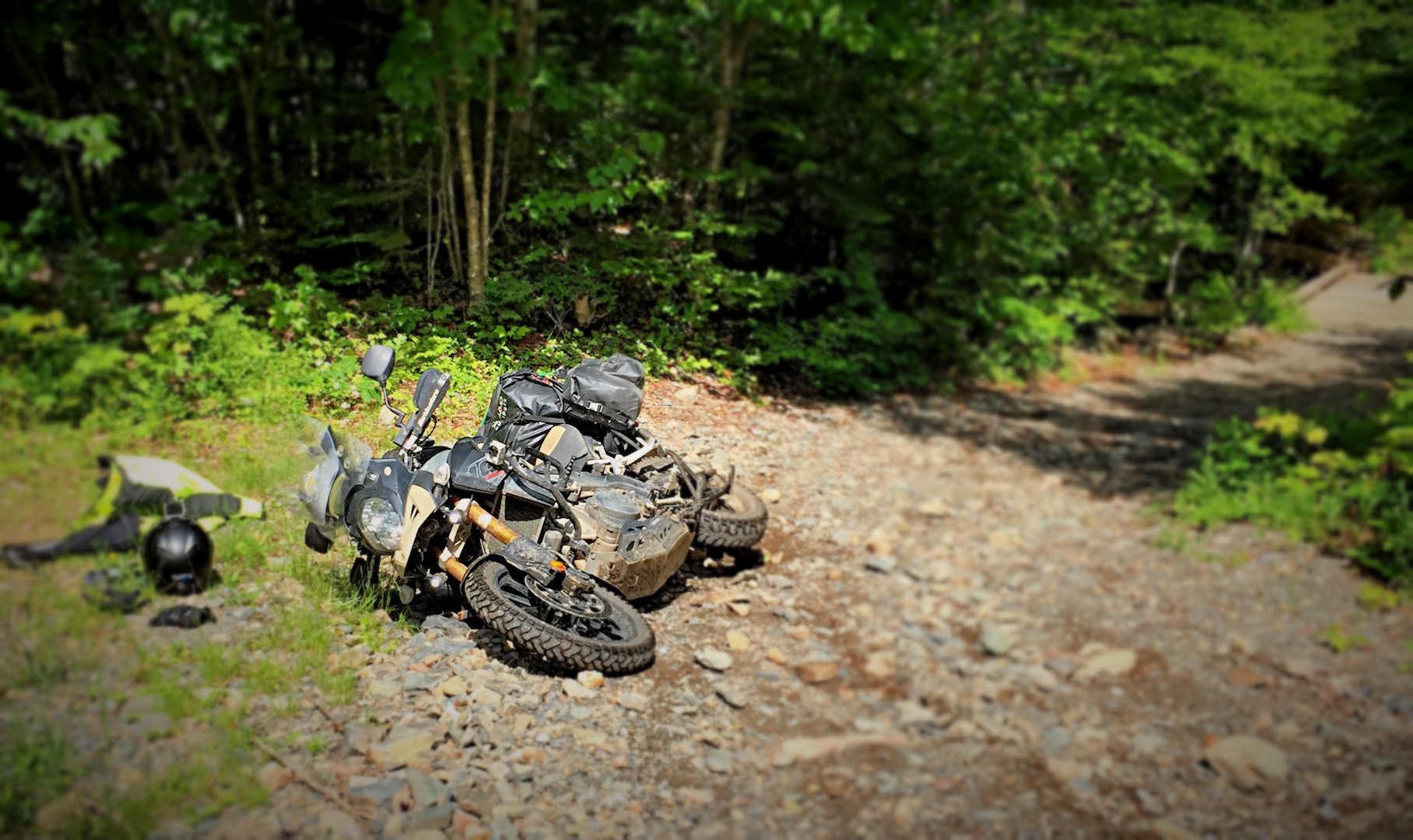 I got up a little later this morning – around 0700 – and took it slow and easy.
Several riders from the CMC 011 joined us at the motel on Tuesday night – Brian, Joe, Mike and Dave – and we all went to Restaurant Evangeline for breakfast and we then said our goodbyes as they were off in one direction, while we would be off to ride the Cabot Trail and then carry on towards North Sydney to catch the ferry to Port aux Basques.
We eventually had our gear packed, our bikes loaded and said our goodbyes to Greg and Cathy around 11:00 and headed directly for an off road trail that Greg's handyman, Paul, told us about.
A 2 meter wide double track of crushed rock and pit run, this was just as technical as the Meat Cove Trail that I went up the day before, only this time it was Big Ethel's turn to take a nap.
I think she was startled by the young cow moose that was startled along the way only moments before.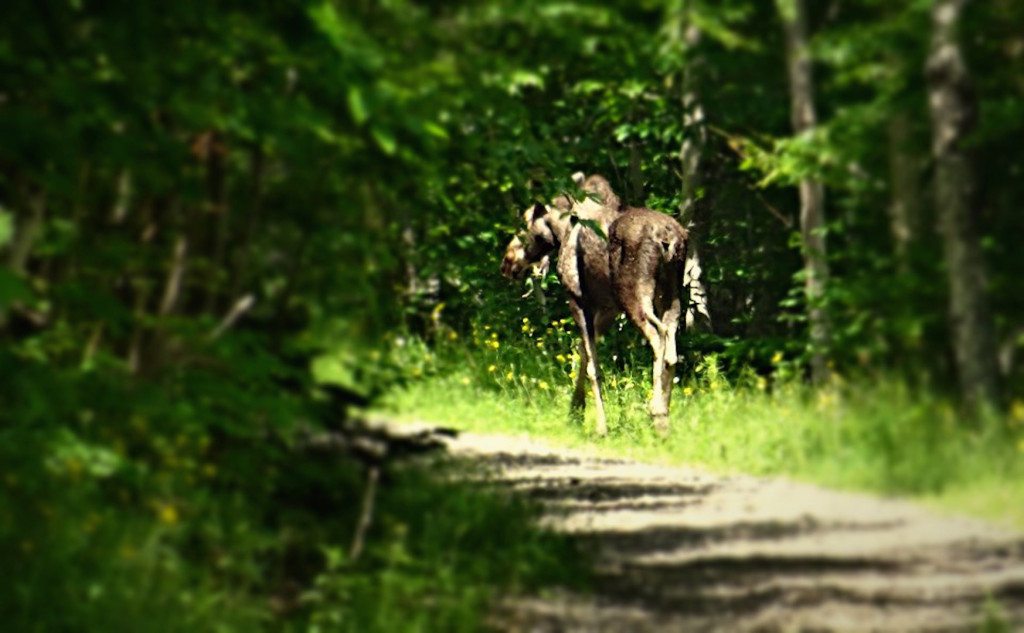 Likely a yearling foaled last year, she was quite panicked by our 3 large bikes, and although we tried to give her lots of room she remained about 100 meters ahead of us all the way back to the highway. Thankfully she did not run onto the road.
Such an amazing creature, she stood close to 5 feet tall at the haunches – imposing, to say the least.
We made our way back onto the road and retraced out track from the day before, riding the Cabot Trail from Cheticamp to Meat Cove for a second time and continuing on to Ingonish Beach where we took a break and I walked knee-deep into the icy water. It felt great on the ankles, I have to admit.
After our short break we headed back out on the road with North Sydney in our sights.
Some of the scenes along the way:
The road, and the scenery, continued to take my breath away. I could not possibly describe the pristine beauty that is the east coast of Canada and hope to convey it to you in any accurate measure.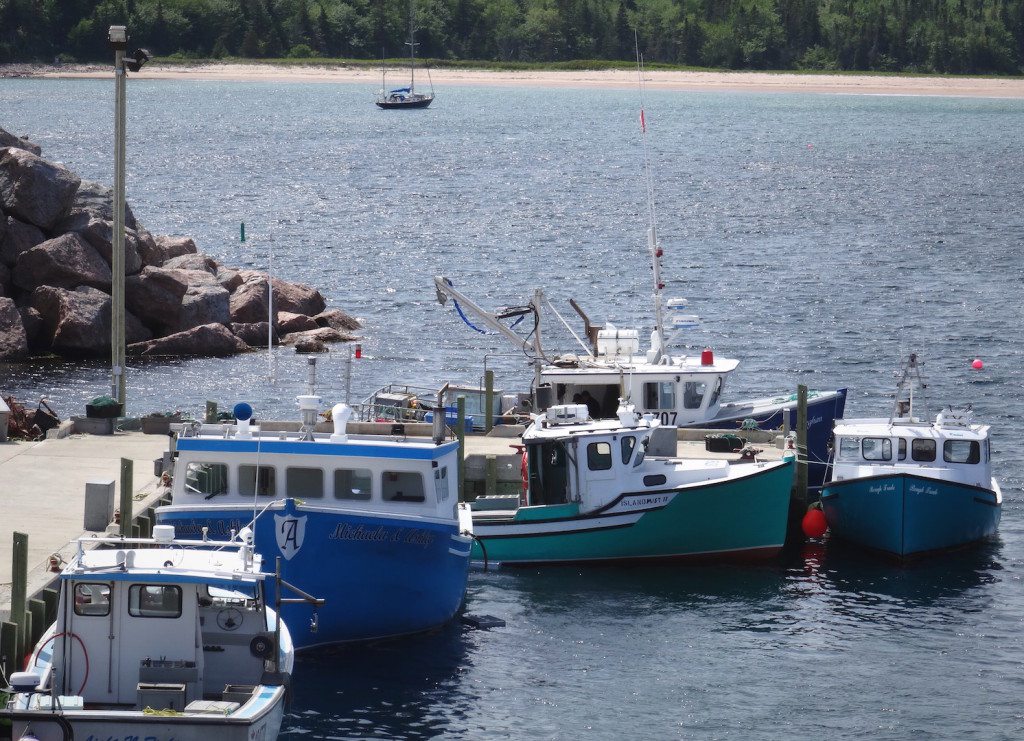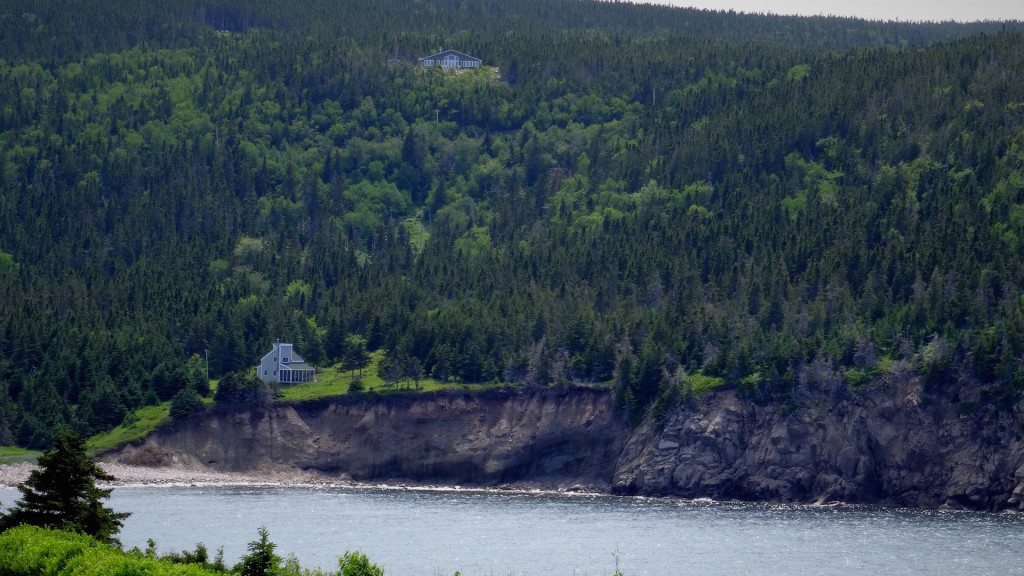 At one point while descending on a very curvy, very steep stretch of the Cabot Trail we came around a super-tight hairpin, our bikes revving 4500rpm in 3rd gear, engine braking and foot pegs scraping, and then crested a small hill.
Before me was an image of such raw beauty that I found myself thanking God as my eyes filled with tears.
The beauty that was laid out before me simply overwhelmed me and my heart, and my soul just filled with joy, and with love and gratitude. This little slice of heaven is called Neil's Harbour, and it is just outside of New Haven. It will take your breath away.
After an ice cream stop and a quick rest – and a chat with an adventure couple from Fort McMurray on a pair of BMW's who were basically doing the same trip as we are – (without the Trans-Labrador Highway portion) – we got back underway to the previously mentioned beach at Ingonish.
We arrived around 7:00 pm where we picked up some supplies at Walmart. That store is so useful, especially when you need a number of different things. It seems to stock just about anything, so we were able to purchase everything we needed from that one store. One of my friends even had some Walmart coupons from Raise too, so we were able to save some money at the same time. We then had a bite to eat at McDonald's and headed to the ferry.

We boarded as soon as we arrived at 9:30pm and once again ran into the couple from Fort McMurray. Sleep, unfortunately, did not come easy. The ferry sailed at 11:30pm and we were seated in what amounted to movie theatre seats – great for a 2 hour flick, not so great for a 7 hour sea ferry ride.
2 cups of coffee and a quick bacon-and-egg breakfast got us enough energy to hop astride our steeds and disembark the ferry, but none of us was feeling what you would call fresh . . .
Up next . . . 'Coming Home' For The First Time.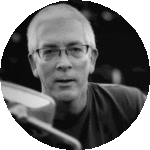 Joe
---