Coming Home For The First Time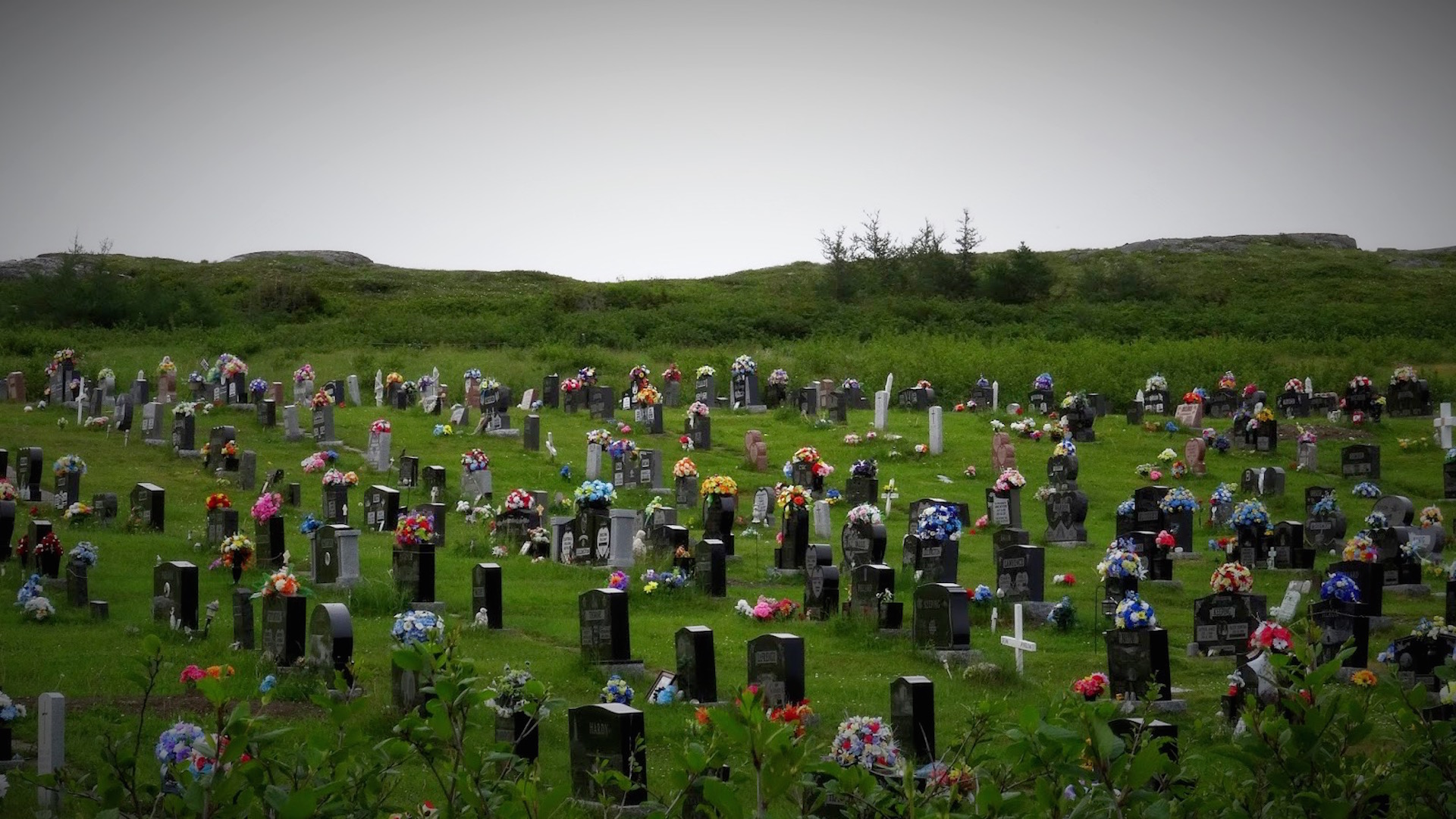 Day 7
Even at 48 years of age I get a childish sense of glee from my equally childish sense of humour.
I cannot say the word "swewfie" without smiling.
Ok, so, maybe it's not really a word. I may have made it up.
It stands for my cultural background.
My father's parents emigrated to Canada from Sweden in the early 1900's.
My mom was born and raised in Newfoundland.
I am, therefore, a Swedish Newfie. Or a Swewfie.
Makes sense now, huh? See, there is always a logic – twisted and convoluted though it may be . . .
A big part of this whole adventure, for me, has been the idea of visiting the area of Cornerbrook that my mom was from. A sort of searching out of my roots.
A homecoming. For the first time.
We pulled into the dock at Port aux Basques early Friday morning – I wanna say around 0700 – and we were all quite bagged.
A lousy 4 hour sleep and a coffee do not necessarily add up to "b'y I am so excited to ride today. And 7 degrees, whoo hoo, couldn't ask for better 'n that, b'y" – however, as is most always the case, once we were rolling we were happy to be rolling.
We had been told that once off the ferry, if the big trucks got off first just avoid the highway altogether as it will be nothing but slow moving, backed-up traffic for the next couple of hours. Likewise, if the Tim Horton's parking lot and surrounding lots are full of trucks, avoid the highway. That means that the winds at Wreckhouse are up and the big rig operators are waiting for them to die down. And when I say up, the winds at Wreckhouse have been known to hit over 200 km/h – them's hurricane winds, b'y.
So, rather than add the frustration of traffic to our already less than jovial mindsets, we opted to ride highway 470 – an older highway that hugs the coast eastward from Port aux Basques to Rose Blanche Harbour – as a distraction for an hour or two.
And what a distraction it was.
Newfoundlands landscape is at once barren and rocky and lush and full and wild and foreboding and welcoming and all things in between. The moment that you have formed a concise thought about how to describe what you see before you, a new and different scene unveils itself.
Riding from the harbour we saw what we expected; coastline, bushes and evergreen trees.
Before too long though, the trees were shrinking, and then all but disappearing, leaving a rolling green landscape of tundra and lichen-covered granite. This scene has an austere beauty about it that is almost unnerving as you ride through it for the first time.
I had a myriad of thoughts flowing through my still sleep-deprived mind about Hobbit-holes, Greenland and early explorers, also pondering why more movies are not filmed here. The natural set is perfect for everything from Vikings to Rings to Thrones to Potters to everything in between . . .
A very short distance along our foray into Newfoundland we came across a scene that, for me, completely and succinctly set the tone, and understanding, of where we were.
We rolled up on a hillside Anglican Cemetery, a very common site along the east coast and one that would not normally cause my heart to skip for a second, nor a lump to rise immediately in my throat nor tears to well in my eyes.
But what I saw here completely took me aback. I felt a sense of love and caring and compassion and longing that no single moment or scene has ever instilled in me before, and while it may not come across in my photos, I can assure you that I was moved by what I saw in a way that will be with me for the rest of my life.
This cemetery is not out of the ordinary, here in Newfoundland. It is actually of the norm. The locals do not see what I – a person from away – see when I gaze upon it even now, here at home on my monitor.
I see a testament to the love of family; I see dearly departed who are consciously missed daily; I see cherished memories revisited regularly; I see the connection need not be lost in death. To coin a phrase, I see love, actually.
The locals see that this is exactly as it should be.
"Gettin' an idea for where yer at, b'y?"
They don't understand us mainlanders. Quite honestly, neither do I.
Virtually every grave is visited regularly. Evidenced by the fact that nearly every grave is adorned with flowers. Fresh, brilliant, beautiful flowers.
After coming out of my reverie I rode to catch up to the guys, and continued to be awestruck by the beauty that I was travelling through.
Almost forgotten towns with names like: Ilse Aux Morts, Burnt Islands, Diamond Cove and Rose Blanche.
We stopped for a break at Rose Blanche, site of one of the most unique lighthouses that I have ever seen. It actually resembles a house, rather than the tall red and white structures that we are so used to seeing. There is a pay-to-enter walking tour that leads you out on the 25 minute walk to the lighthouse, but we opted to freshen up in the washroom and have a light snack instead.
Feeling somewhat refreshed, we headed back to Port Aux Basques in order to get on the Trans Canada Highway and make our way towards our next destination, Stephenville.
On the way my low-beam burned out, so the Canadian Tire in Port Aux Basques became an impromptu waypoint.
It was in the parking lot, changing my bulb that I realized that one of the design engineers who worked on the Kawasaki KLR must have moved over to Suzuki to work on the design of the new V-Strom 1000.
One should not have to remove the entire dash to change a light bulb . . .
An hour later, job done and Tim Horton's coffee down the hatch, we headed out, riding through Wreckhouse – where it was certainly very windy, but not hurricane force, thank goodness – and Twin Hills and eventually arriving at our destination where we had a bite at McDonalds and discovered that wifi on the island was going to be spotty at best.
We made our way to a local rough-camping spot between the airport and the beach and set ourselves up for the night, tents pitched on tarmac.
Stephenville was at one time a US airbase – now long closed – and has some pretty interesting and unique features.
If you are ever on the island, Stephenville should be on your list of places to stop over, and the Port au Port tour (which we did not do) is apparently well worth the time.
Our first day on the island was one of many new sights, and a myriad of emotions.
It was most definitely good to be home, for the first time.
Up next – Off the Beaten Path . . .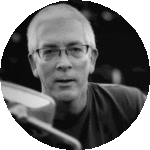 Joe
---