Off The Beaten Path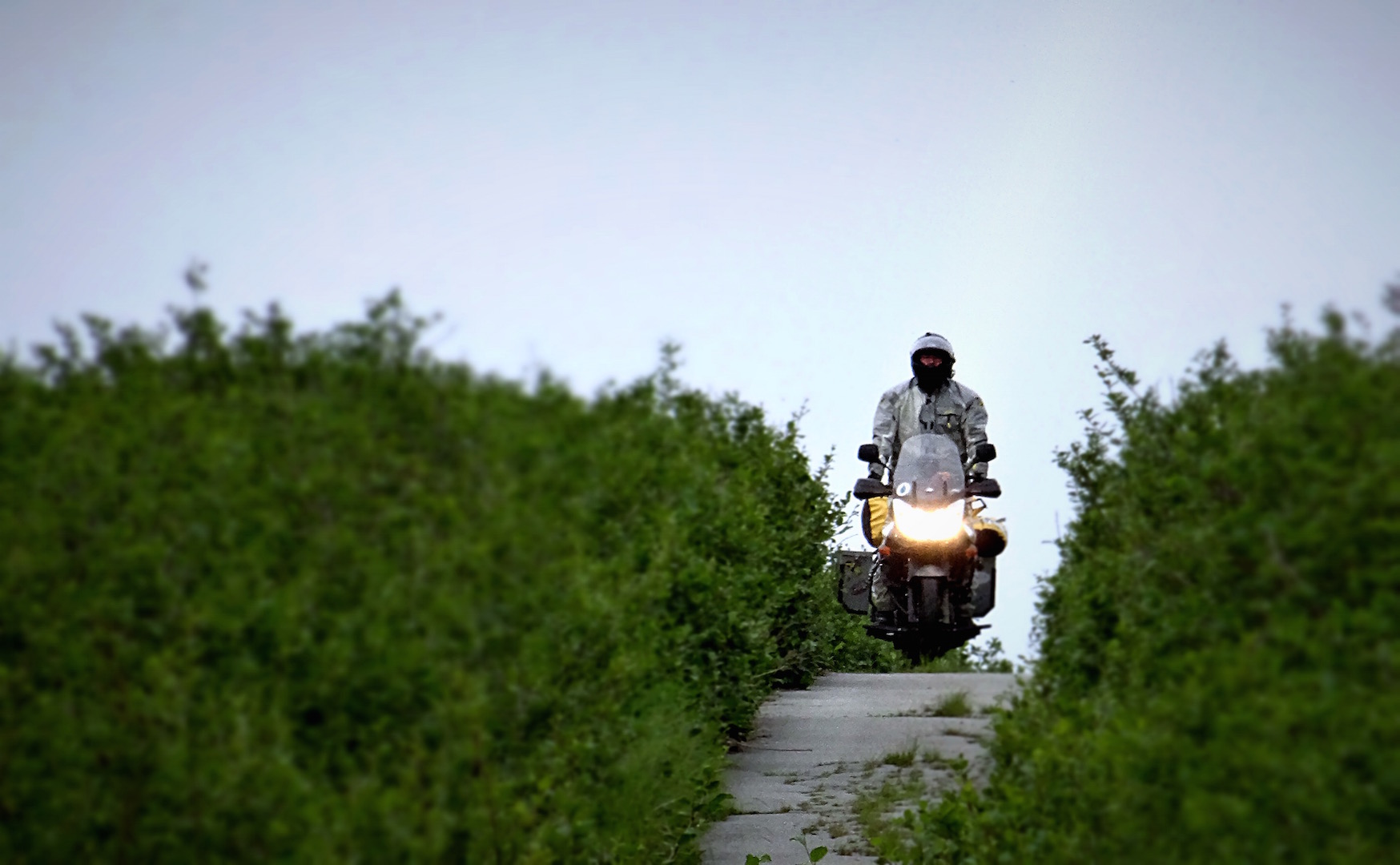 Stephenville was an interesting stop along our journey – due to both the physical landscape of the area as well as our first real clash of personalities.
Michael and I had a minor row, pissed each other off, and that was pretty much that.
In the morning, we quickly touched back on the subject, agreed to try not to actively push each others buttons, and packed up our gear with a hand shake and a pat on the back.
For our first night camping, I have to say that it was somewhat less than ideal. I mean, we were camping in a parking lot, with no campfire, and little to shield us from the 30-40 kmh winds blowing in off of the Gulf of St. Lawrence. on!
The morning's ride would bring smiles to all of our faces.
We left Stephenville and rode highway 480 – the Caribou Trail – east for about 49 kilometres before leaving the asphalt for a gravel forest road.
This was the kind of riding that we had come to the island to do, and Big Ethel was just raring to go. I stayed with Mike and Jeff for about the first 15 kilometres, but the 45 kmh pace that they were setting just wasn't doing it for me, so I gave my right grip a twist and flew off down the trail, stopping whenever I lost sight of them in order to let them make up some ground. Big Ethel actually becomes more manageable in the bumpy, loose stuff when she is moving at speed – many riding companions have repeatedly drilled it into me that inertia is my friend in many off road situations, and this basically straight gravel and dirt forest trail was one of them.
Another benefit to my picking up the pace and racing ahead was that it allowed me the opportunity to get some trail/road shots of the lads.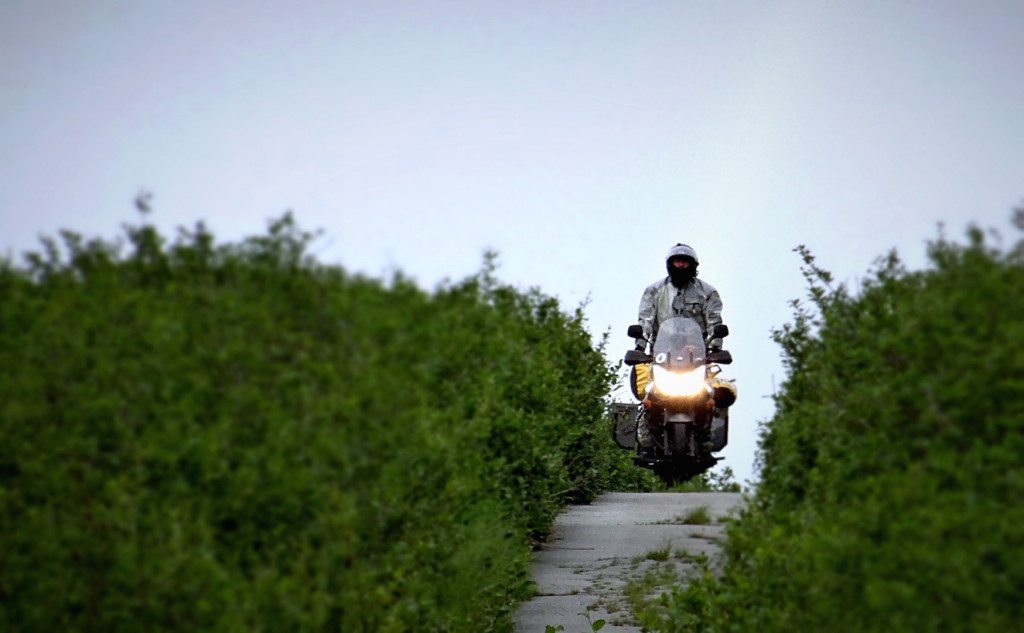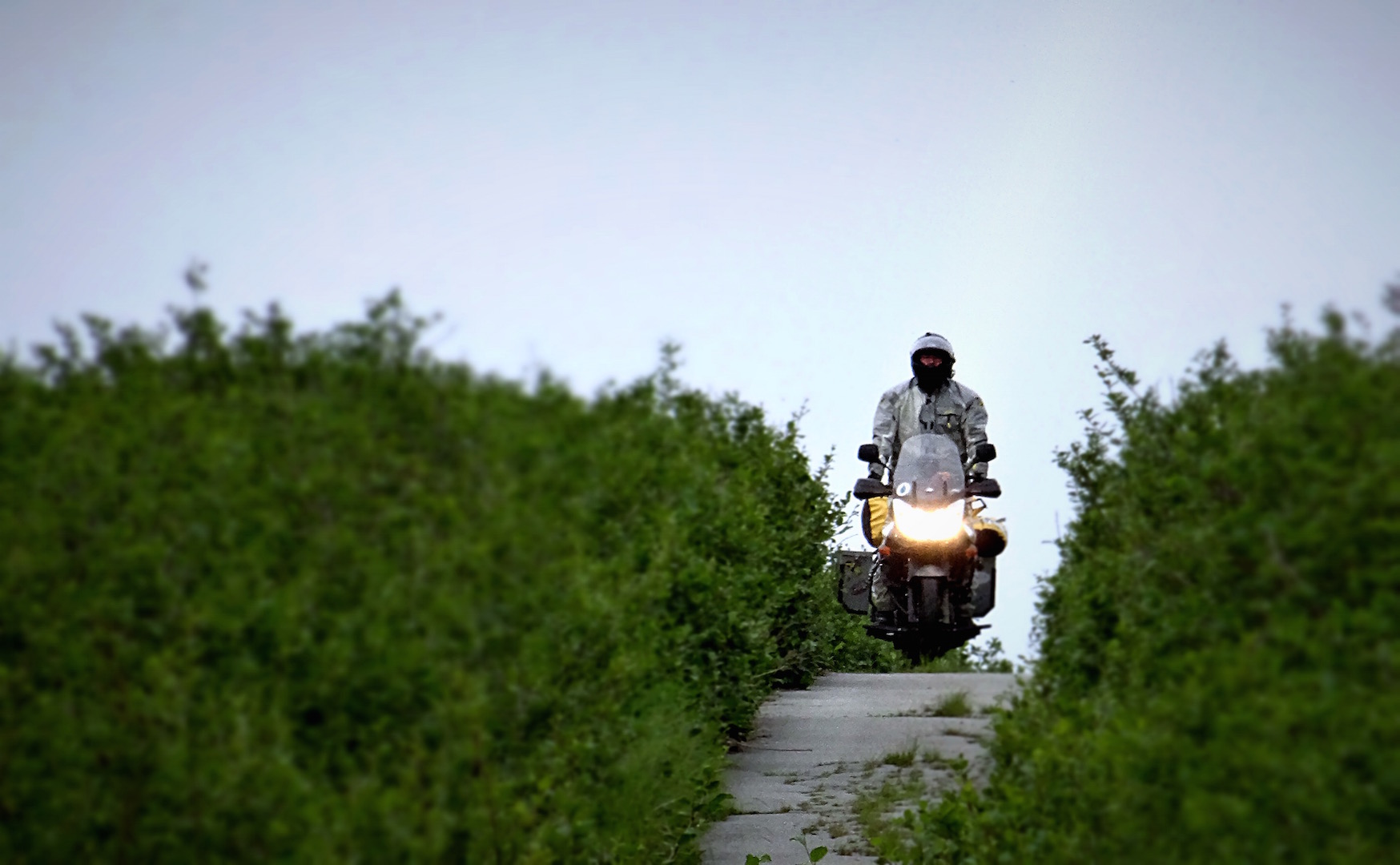 I had an absolutely great time blasting down the trail, and by the time that we came to the end of the road, just past Red Indian Lake, we were getting ready to find something to eat. We followed Buchan's highway to Badger and stopped at a small mom and pop diner known as Helen's Restaurant and Motel. It was here that Mike decided to really become adventurous as he ordered the deep fried cod tongues for lunch.
Yes, you read that correctly.
Apparently no part of the fish is wasted here in Newfoundland, lol. They cut the rather large tongue right out of the cod fish and serve it up, pan fried, deep fried, broiled, baked . . . you name it, they have a way to serve it.
After lunch we headed back out on the TCH heading for St. John's.
It only got gloomier and colder the further east that we rode, and by the time that we were at Terra Nova we pulled over to put on another layer of gear.
I took this opportunity to put on my BMW Motorrad 1 piece rain gear for the first time and discovered that it provides a wonderfully warm layer to my riding gear. I have not yet tested this banana suit out in the rain – that will likely come on Wednesday as the forecast is calling for rain right across the island.
After a long 455 kilometres of riding the slab, we finally arrived in St. John's at about 7:30 in the evening on Saturday night. Cold to the bone and every joint stiff, I was not feeling 100% up to par, and although we had lodgings provided to us by another ADV Rider member known as Da'murph (Dave) – I was not prepared to spend yet another night around a bunch of alcohol – I needed a break from having it right in front of me every night – I opted to grab a hotel room downtown.
A night at the Delta Hotel, with a hot tub, a sauna and a swimming pool was exactly what I needed to get back in the groove.
I took a stroll down by the harbour, looking at all of the fishing vessels and enjoying the smells of the sea, as well as some of the liveliness of Water Street, before returning to the hotel and getting a wonderfully good night's sleep.
It felt good to be in St. John's – and I was really looking forward to tomorrow.
Up next – Living with a Local , , ,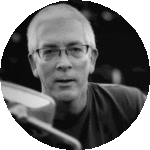 Joe
---