The Fundy Adventure Rally 2017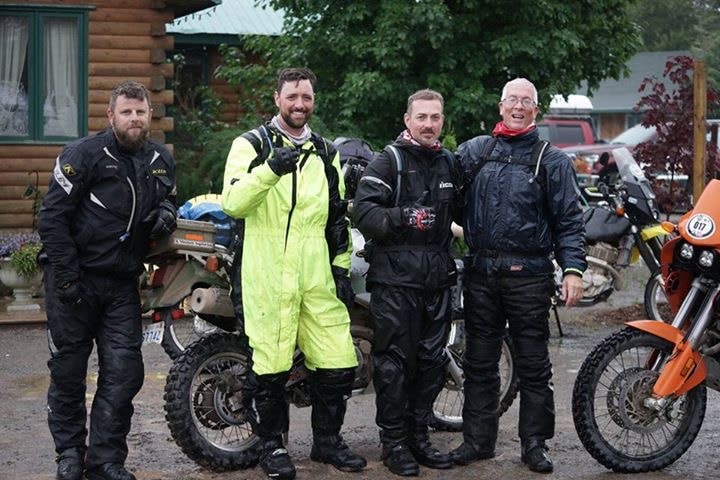 Gettin' Dirty Down East
Fundy Adventure Rally
August 17 through 20 saw the 4th running of the Fundy Adventure Rally in Sussex, New Brunswick and my 3rd time partaking in the event.
This year there were four of us riding for the Rally Yobos team: one rider, Jason Summers, from the original 2015 team, and two new additions: fellow Yobos from Ottawa, Ontario – Bud and Ryan
I have been riding with Bud and Ryan since 2014 when this whole 'adventure motorcycling' thing was borne within me, subsequent to my cruiser wreck that totaled the bike and broke both of my ankles earlier that same year.
Getting off of the asphalt and following the path less traveled into the forests and trails surrounding the Ottawa valley has been an incredible new expression of motorcycle riding for me, and events like the Fundy Adventure Rally are the peak of that expression.
We three Ottawa lads loaded our bikes aboard Ryan's trailer, hopped into his Subaru and off we went, heading down the 417 at midnight on Wednesday. (Bud worked 3rd shift and we picked him up at work at 11:45pm)
Stopping along the way to explore some old haunts, we arrived at Adair's Wilderness Lodge just after lunch and proceeded to set up camp.
As always, the check-in procedure at Rally HQ was quick and effortless. It was really good to see the faces of friends I had not seen since leaving the rally last year. Eric, Terri, Kara and Charles had everything well in hand and made sure that everyone at the Fundy Adventure Rally had all that they needed to get settled and prepared for the events to come.
We got our tents all set up in short order and spent the rest of the day introducing ourselves and chatting with other riders.
Thursday evening the event kicked off with a presentation by Patrick Trahan – one of the most entertaining men in Motorsports! Patrick started his adventure in the world of all-things motorcycles by entering the Moroccan Atlas rally on a Kawasaki KLR650 in 1998, with a very few hours of saddle-time under his belt. His presentations are enlightening, humorous and fully engaging and I highly recommend that you take any opportunity to listen to Patrick tell his stories.
Here is a great article on Patrick written by Rob Harris, the founder of Canada Moto Guide (CMG) and founder of the Fundy Adventure Rally.
Friday morning found us anxious to ride, and it wasn't long after breakfast that we straddled our steeds and headed out on a self-guided tour of the area that is the setting for this wonderful event.
Sussex New Brunswick is a jewel for adv-riders. The trails and forest access roads found in the area are incredible and when you find yourself needing a break you are never too far from some of the best road riding you have ever experienced. The Fundy Trail is a 19 kilometer ribbon of asphalt that follows one of the most stunning coastlines that the world has to offer, with many rest areas and hiking paths available along the way to the Long Beach Lookout. The Big Salmon River lookout is also not to be missed, and once you are in St. Martins a stop at the Caves restaurant for lunch is definitely in order.
Later that evening we all gathered in the main hall at Adair's Wilderness Lodge for the official 'opening of the event dinner' and then the mandatory riders meeting afterwards.
If you are not present at the meeting, you cannot ride in the main A-B-C rally event on Saturday. It's that simple. The organizers take this rally very seriously, fully acknowledging the potential hazards involved, and they expect us, the riders, to do the same.
Safety guidelines are thoroughly explained, team captains are issued SPOT devices and instructed on their use, and the outline for the next days events are laid out.
This year a scavenger hunt was added for riders who wanted to take part in the Fundy Adventure Rally without having to ride the grueling 12 hour, 500 kilometre A-B-C routes and, judging by the number of sign-ups, I dare say that it will remain a part of the FAR going forward.
Everyone got to bed early on Friday evening and we all awoke to the same thing: excitement tempered by steadily falling rain!
The outlook was not good – the weather forecast called for up to 30 mm of rain by mid-afternoon!
Daunted but refusing to flinch, every team showed up on the starting grid and each of us headed out shortly after dawn in pursuit of a solid finish to this rapidly growing event.
By noon, the attrition rate was approaching 50%.
The rain fell hard and steady all morning, turning forest roads that are fast and fun when dry into treacherous, slick-as-snail-snot mud tracks filled with soup-laden potholes. Those still on course found themselves travelling at speeds averaging 25 km/h.
The Yobos were slowed as well, by trailside repairs in Ryan's case,
Or falling hard, and getting hurt, as was my case.
I unfortunately misjudged a couple of puddles and went down hard and fast, landing on my chest, face down in the mud.
The result was 2 broken ribs and a badly twisted leg, over-extending the tendons and ligaments and sending sheets of white-hot pain before my eyes.
Jason quickly came to my aid, and after a few minutes to recuperate I was back aboard my DR650 and continuing on course, determined that we not get a DNF on my account.
Thankfully, my fellow riders are smarter than I am and after a quick GPS calculation the lads routed us directly back to Rally HQ at Adair's, knowing full well that after my adrenaline wore off I would likely not be in any condition to ride.
The good news is that since we had already covered more than the minimum requirement of 300 kilometres, the Rally Yobos earned a Bronze Certificate of Completion for the 2017 running of the Fundy Adventure Rally.
Not the Silver that we were hoping for, but considering the conditions I can say that I, at least, am happy with the outcome, though not for the fact that for the second year in a row I had a fall the resulted in broken ribs.
I hope to improve upon that statistic next year by not breaking anything at all!
The event closed out on Sunday morning with a wonderful brunch and the handing out of door prizes as well as Certificates of Completion for those teams that completed at least 300 kilometres of the route(s).
One team, unbelievably, managed to complete the entire rally riding all of the 'C' (most difficult) routes.
For the life of me I don't know what it takes to do that. But I do know that it takes more than I've got.
Maybe next year I should volunteer to help out rather than ride. It's bound to be safer.
I think.
I would like to acknowledge all of the hard work, commitment and passion that Eric Russell and family (Terry and Kara actually do most of the heavy lifting – Eric mostly scouts routes, hahaha) have put into this event since taking it over after Rob's passing in May of 2016
There were BMW and Honda motorcycles on site for Test Rides; Clinton Smout was on hand providing some half-day training sessions, and this year even saw a qualifying round for the BMW Motorrad GS Trophy Team Canada.
The event continues to grow year by year, and it remains the highlight of my riding season. If you have never been, I encourage you to plan on visiting Canada's east coast next year.
And Get Dirty Down East.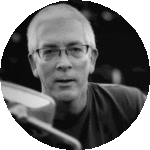 Joe
---