David Taylor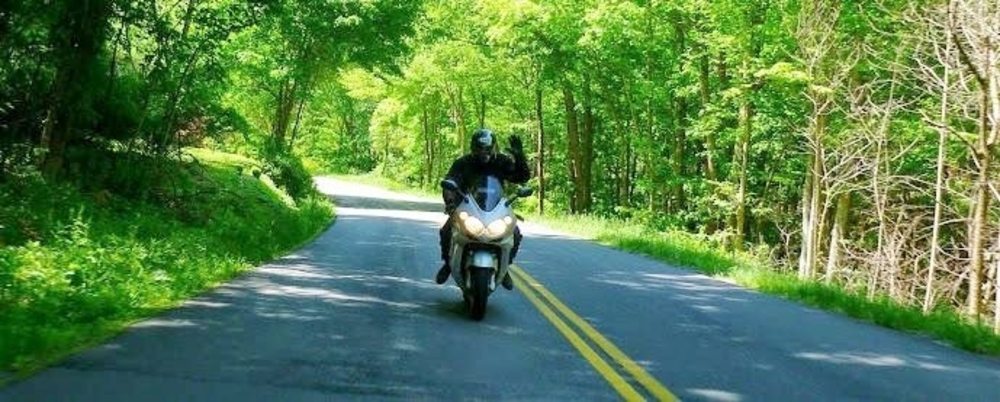 Hi Joe,
I'm 49-years-old and was born in England and schooled in Ireland. I bought my first motorcycle at age 15.  I graduated from the University of Guelph and have been working in IT sales for 25 years.
As requested here's some info about what I ride . . .
CURRENT STABLE
A 1969 Triumph Trident – one of the first triples made. I've ridden this bike for many years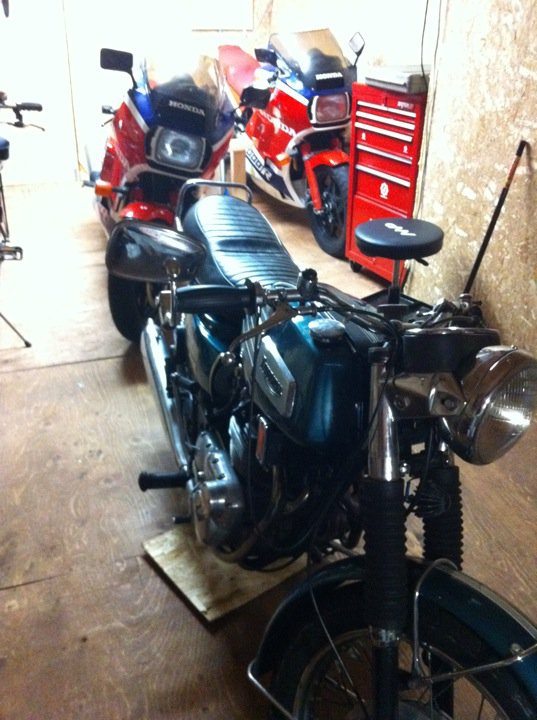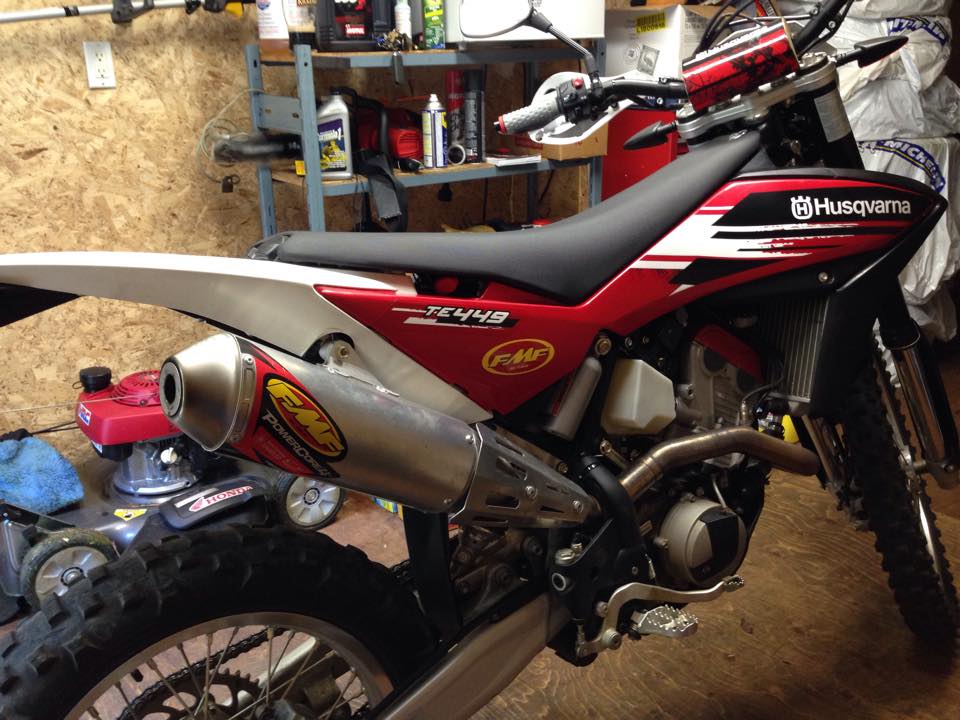 A newly purchased 2008 BMW R1200GS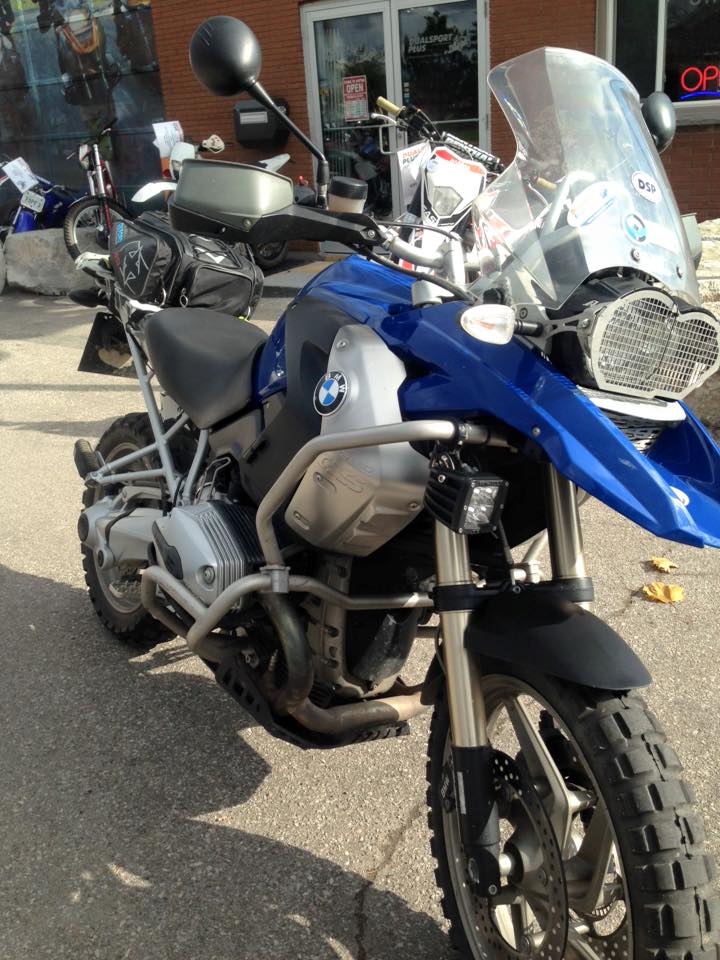 A 2003 Kawasaki ZZ-R1200, that I totalled just after booking this trip.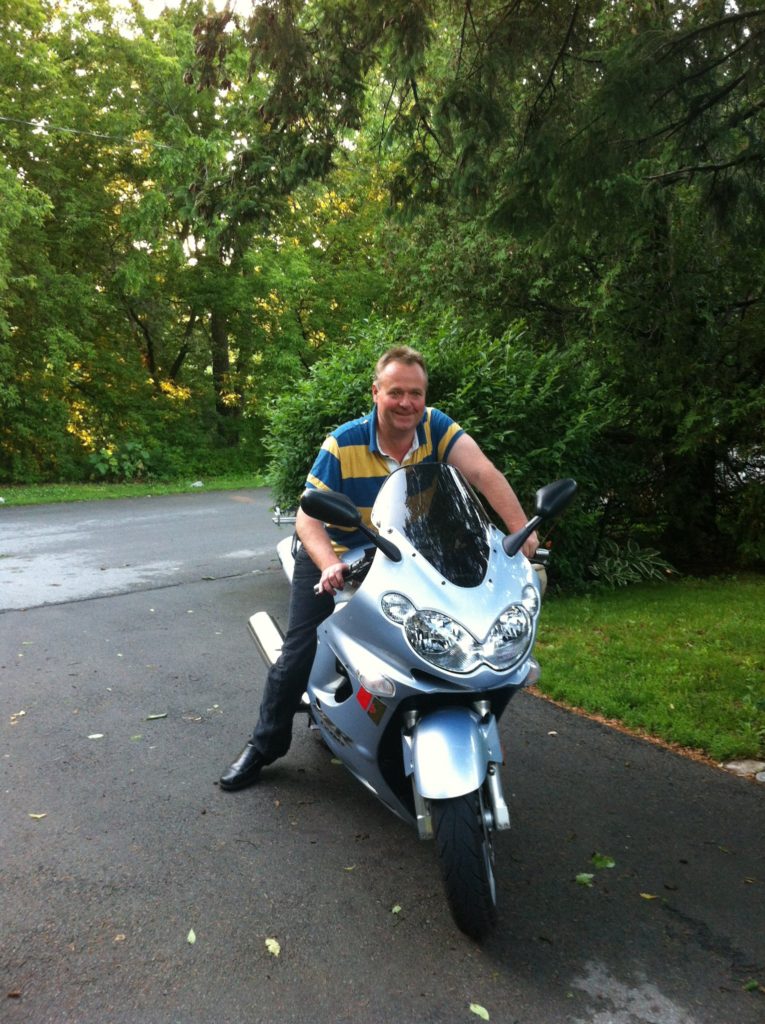 I also have a 1980 Yamaha RD350LC project bike in the garage (sorry no pic).
BIKES I'VE OWNED
Over the years I've owned 22 motorcycles – in chronological order:
1973 Yamaha V50. 1974 Honda CD90Z. 1981 Suzuki TS 100 ER. 1973  Honda CB 350. 1984 Yamaha FJ 1100. 1990 Yamaha FJ 1200. 1981 Honda CB900 F. 1989 Kawasaki ZX 10. 2003 Kawasaki ZX12.  1969 triumph Trident X2. 1985 Honda VF1000 RX3. 1970 MTD mini. 1975 Suzuki TM 75. 1985 Suzuki TS 125. 1976 Suzuki GT 750. 2003 Kawasaki ZZ R1200.  2013 husky TE 449. 1981 Yamaha RD350LC. 2008 BMW R 1200 GS.
FAVOURITE GEAR/PRODUCTS
Arai helmets, Draggin jeans, Garmin gps, Contour camera, Scala rider, BMW boots, Forma boots, Held gloves, Battery tender, Seat Concepts seat, Saddleworx, IM Leathers, Oxford Lifetime Luggage, Rox riser, Shell v power 91 or petro canada 91 octane, Motul synthetic oil, Enduro engineering, Motoz tires, Metzler, Michelin, Continental, Camelback, MSR, Thor, Lucas upper cylinder lubricants, Lifeproof iPhone cases, Altrider, and Touratech.
LEAST FAVOURITE GEAR/BRANDS
Any open face helmet, Non kevlar jeans, Hardly Ferguson, Shorts, T-shirts, Throttle Meister.
RIDING THE TAIL OF THE DRAGON
Looking forward to Ecuador!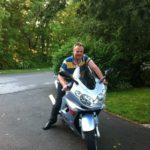 David
RETURN TO THE ADVJOE ECUADOR HOME PAGE