Fundy Adventure Rally Scotia Adventure Crew Video
The Scotia Adventure Crew by TheEastCoastAI
[simple-social-share]
Well, winter is here. The bikes are stored, and the batteries are on a tender for the long, cold, dark months ahead.
It's now time to reflect upon some of the amazing riding and incredible adventures that I was so fortunate to enjoy this season. It was my first full season of adventure riding, and a few other firsts came along in 2015 as well. One of those being my first adventure rally, in the form of the east coast's pride and joy, the Fundy Adventure Rally.

While we have already posted quite a bit about my perspective – and some of my own footage, I thought that you might like to see another team's perspective, in the form of some great footage shot by the Scotia Adventure Crew.
I will be heading back to Sussex, New Brunswick in 2016 to ride in this amazing event once again, and I encourage you – if at all possible  – to make plans to join in the fun. I guarantee that you won't regret it. And as you will see at 1:30 in the video, there is bound to be a little horsing around, and at 3:24 you may get an idea of what mother nature can do to the rally course when she decides to have her way. At 7:45 you will see how adventure bikes get washed, and at 10:49 you will hear something that was expressed by each and every one of us at one point or another – sheer excitement!
Enjoy the video – and start making plans. As the Scotia Adventure Crew have documented, the Fundy Adventure Rally puts both the fun, and the adventure, in a rally.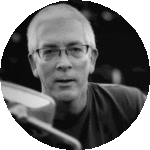 Joe
---