Five Year Old Rides and Reviews 2016 Suzuki DR-Z70
This looks like a great little bike for half-pints to learn their fundamentals and develop skills. The Suzuki DR-Z70 runs a 70cc engine with a 3 speed transmission and auto clutch.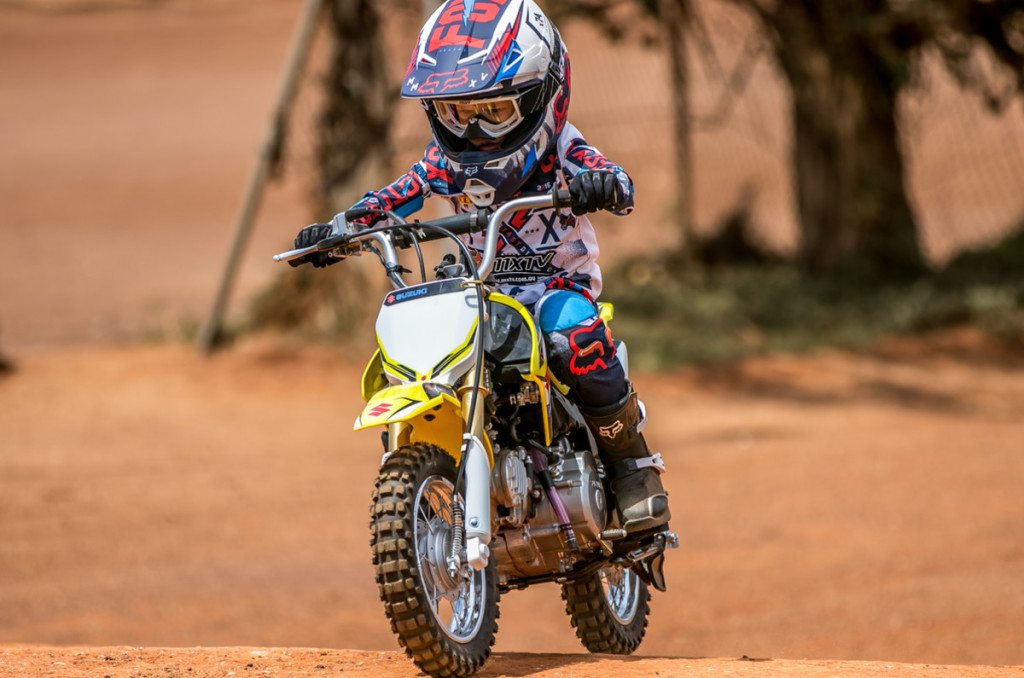 SUZUKI DR-Z70 FEATURES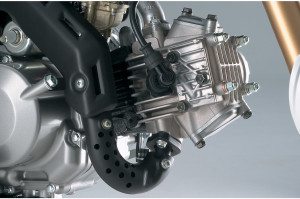 70cc engine
The 2016 Suzuki DR-Z70 is powered by a 70cc, twin-valve, four-stroke engine that is built to provide a smooth, controllable powerband.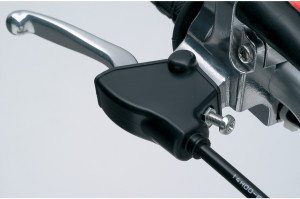 Adjustable brake and throttle
The front brake is adjustable to fit different hands sizes and a throttle limiter allows parents to adjust the throttle opening to the rider's ability.
MotoUSA, who produced the video above, did a nice write-up about this little bike. Check it out HERE
WHAT WAS YOUR FIRST BIKE?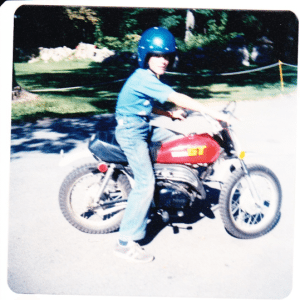 What was your first bike? I started out on a '79 Yamaha GT80. Here's a pic from back in the day. I was 12 years old and rode that thing non-stop.
But – life took some odd turns. Decades went by before I got two wheels under me again. More about that another time . . .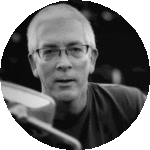 Joe
---