Sherco TVS

[simple-social-share]
SHERCO MOTORCYCLES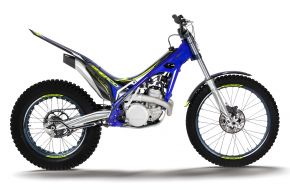 Sherco is a French manufacturer that specializes in building trials, enduro, and supermoto bikes. The company was founded in 1998, by Marc Tessier a former trials rider. Sherco has built a strong reputation in Europe for off-road bikes, especially on the trials scene.
Sherco manufactures about 2,000 trials bikes each year at their plant in Spain and, at another plant in France, they build about 4,500 enduro and supermoto bikes. Sherco design and manufacture all motorcycles in-house from end-to-end. Tessier says they have never for a second considered purchasing engines from another supplier even though the development of something like the RTR 450cc 4-stroke cost in the range of €4-million.
THE TVS PARTNERSHIP
TVS Motor Company is India's 3rd largest motorbike manufacturer and one among the top 10 in the world. Compared to Sherco's sales of 6,500 bikes/year — TVS is a monster selling 2.5 million units a year. In 2014, they announced their partnership with Sherco for the upcoming 2015 Dakar Rally (Sherco had been partners with Samsung in 2014). The partnership was seen as something of a natural extension for TVS as they were already active in the Indian off-road racing but wanted to expand their expertise in this segment. Sherco would design and build the RTR 450  specifically for Dakar, with TVS engineers working closely alongside.
SHERCO TVS APACHE RTR 450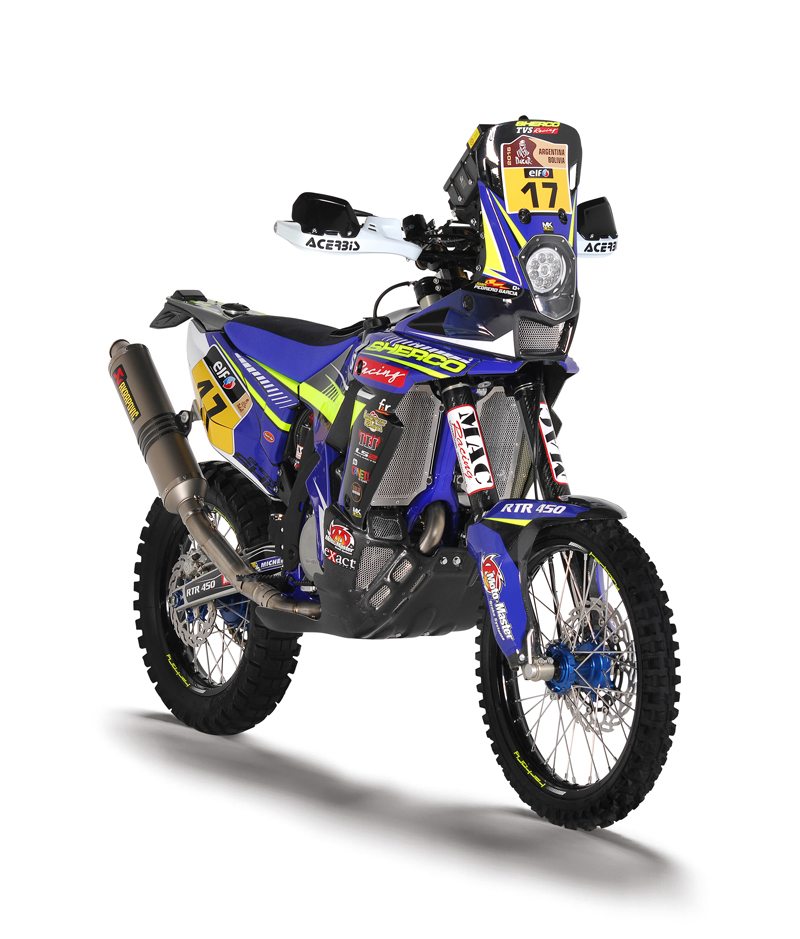 [simple-social-share]
The RTR 450 has undergone redevelopment by the engineers and technicians at Sherco & TVS. The changes are reported to have increased the RTR 450's engine performance and reliability. The Apache is powered by a 450cc, 4-storke DOHC, 4-valve Sherco engine with digital electronic fuel injection. The engine drives a power to the wheel through a 6-speed sequential gearbox.
I hope you enjoyed this post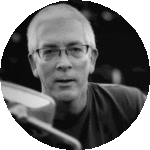 Joe
---