The Motorcycle Diaries – India and Nepal Motorcycle Adventure
Back in October, we posted episodes 1 and 2 of a fantastic travel vlog featuring four Kiwis touring India and Nepal on Royal Enfields and a Bajaj Avenger.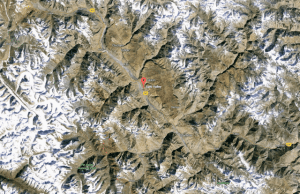 Episode 3 was just posted and it is every bit as entertaining as the first two. This time the lads take on the Himalayan mountains in the Spiti Valley. This vlog is as positive and uplifting as the earlier videos and this tone is set early when, Seung-woo the complete motorcycle adventure noob, cheerfully remarks, "I've only been riding for 5 minutes and I'm already sh*tting my pants."
This Episode of their motorcycle adventure journey is set in two parts and we are already looking forward to part 2.
Recap of episodes 1 and 2:
In the first episode, we meet Jesse, Tim, Arthur, and Seung-woo in India as they set out to buy and equip bikes for their motorcycle adventure. Jesse, Tim, and Arthur picked up the classic ride for a Himalayan adventure – Royal Enfields. Seung-woo, on the other hand, faced some vertical challenges and had to settle for a Bajaj Avenger. Part of what makes this episode so compelling is the fact that one of the team members (Seung-woo) has virtually no riding experience. He had to learn to ride in the chaotic Indian streets before setting out to ride some of the most dangerous roads in the world.
In the second episode, the lads have made it to Manali where they face the bureaucratic challenges of obtaining the permits to get into Nepal. Things don't go that smoothly, especially when Jess looses Arthur's bike registration and Seung-woo reveals that he doesn't actually have a motorcycle license! One of the charms of this series is how these lads remain positive and chalk mishaps up as part of the adventure.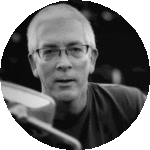 Joe
---