Newfoundland Adventure Motorcycle Ride
Since I've been working on finishing off my Epic East Coast Trans Lab Adventure series of blog posts this week, I thought would post a video put together by my compadre Mike Fritz.
Over 18 days in July, I rode 8,400 km with Michael Fritz (2014 Suzuki V-Strom DL650) and Jeff Luttmer (2012 Yamaha Super Tenere). The Maritimes offer some of the most spectacular scenery and hospitality that Canada has to offer and this video offers just a sampling of our Newfoundland adventure motorcycle ride.
Visit Mike's YouTube channel for more of his videos and website for his travel blog.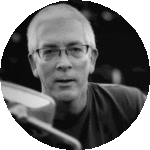 Joe
---