Suzi – The Suzuki DR650
[simple-social-share]
Here's a video starring Suzi and her previous owner Claude-Olivier – aka Flagman who played such amazing host to us during our Epic East Coast and Trans Labrador Adventure this summer.
Suzuki DR650
Flagman is riding the only yellow motorcycle in the footage (Suzuki DR650). He entered this rally 4 or 5 times, so Suzi has extensive rally experience! Thank goodness, because I have zero – nada – zilch! 
And while the Fundy Adventure Rally technically begins today (registration, orientation, etc.) . . .
. . . the riding begins at 5:30 am tomorrow. The countdown is on!
If you'd like to follow my progress throughout the Fundy Adventure Rally CLICK HERE on Saturday to link to my SPOT GPS
.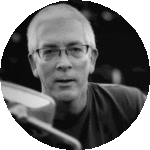 Joe
---