Is The Suzuki V-Strom DL1000 an Adventure Bike?
There are as many different definitions of adventure bikes out there as there are bikes that wear the name.
In my opinion, any larger displacement bike that is comfortable and capable enough for the rider to handle long distance overland travel on, whilst also being able to handle gravel roads, forest trails and mild to medium off-road riding can safely be referred to as an adventure bike.
There, that narrowed the field, right?
Ok, maybe not. So lets discuss one particular bike. A bike that I happen to be particularly fond of.
That has taken me on over 28,000 kilometres of 'adventure' in one short year, including an 8,500 kilometre tour of Canada's East Coast that yes, took me over the length of the Trans-Lab highway.
The 2014+ new generation of the Suzuki V-Strom DL1000 is a very capable bike.
I take it places where my buddies ride their DRZ400's and KLR650's, and the big girl is never found to be lacking. No, that's my area of poorly-defined skills – but I'll tell you what – the big V-Strom DL1000 has done more for helping me to develop my off-road riding skills that most naysayers out there would be willing to believe.
Is it a bike designed for hard-core off-road riding? No, of course not.
Will it get you to just about anywhere you want to go with little to no complaint?
In a heartbeat!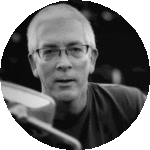 Joe
---