K&P Trail Ride With Alex Today

[simple-social-share]
Today Alex and I picked up the K&P trail at Hwy 7 & 509 and had another fantastic day of riding.
We headed south from highway 7 and rode to Sharbot Lake, where the trail splits off – the Trans Canada Trail heads off to the right, following highway 7 to Kaladar, and beyond. And the K&P continues south towards Kingston.
I had never followed the K&P from this point as it always appeared waaaay to muddy and gnarly for a 500+ lb ADV bike. And as the picture below demonstrates, Big Ethel found another mud-hole to roll around in yesterday.
So, we instead followed the Trans Canada Trail to Long Lake Road – a really nice, twisty piece of asphalt – and managed to find our way back onto the K&P Trail at Fish Creek road, just off of Wagarville road.
Well let me tell you, the K&P Trail is an entirely different trail from this point on south. A very well groomed path of crushed stone, the trail is so well maintained that it is a smoother ride than the 417 is. Ok, that may not be saying much – but you get the point.
We continued on the K&P to the southern end of the multi-use section at Craig road. From this point on it becomes a walking / bicycling trail, and ADV bikes have to hit the asphalt.
Which is exactly what we did. Alex had a little treat up his sleeve in the form of Desert Lake Road. Wow! What a roller-coaster ride! Yet one more example of some of the incredible motorcycle roads that can be found right here in eastern Ontatio.
I won't go into a lengthy diatribe here – all I will say is this: if you have never ridden your motorcycle on Desert Lake road, get out there and do it!
Now that was not the only awesome road we were on today. A few other names that should be on your hit-list are:
Bedford Road; Burnt Hills road; Battersea road; and Opinicon road.
All of these are grin-inducing, right-wrist twisting roads that will have you turning around and riding them again and again. As always, please do not be shy to tell me what you think – comments and suggestions are welcomed!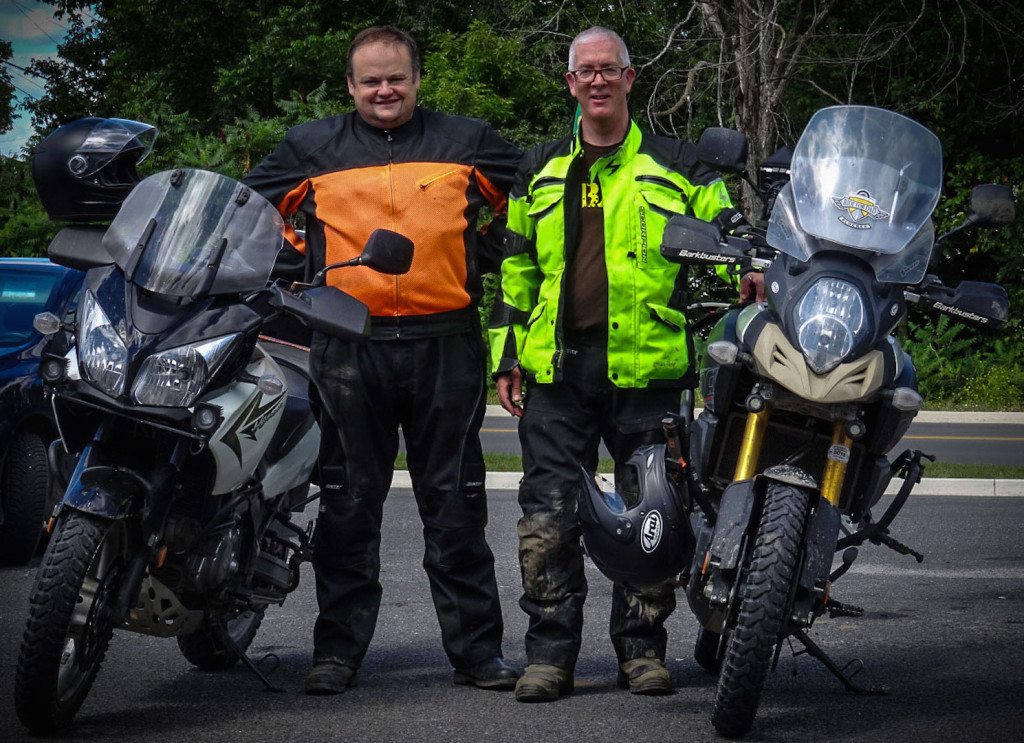 Thanks for following the journey.
Joe