KTM 690 Duke R
KTM is pushing enhance performance for the 2016 version of its 690 Duke with the bike now producing  75 hp (55kw) from the 690 cm³ single-cylinder, four-stroke engine.
KTM has added an Akrapovič slip-on exhaust to the 690 Duke R and improved the LC4 powerhouse by reworking the cylinder head to improve the accuracy of ignition timing control and allow for improved peak power over a broader range.
In addition, KTM says that it has improved on the crankshaft sleeve bearings, resulting in an extra 1,000 rpm across a wider range that produces a more uniform power delivery in the mid-hi spectrum.
The 690 Duke Electronic Engine Management System (EEMS) to the LC4 engine that includes twin ignition plug-selective mapping designed to manage fuel efficiency at all loads and speeds. The EEMS is also designed to deliver ride-by-wire electronically controlled valve actuation that doesn't rely upon mechanical linkage.
According to the KTM website, the 690 Duke R MSRP is set at £8,999. So far this "R" version of the 690 Duke only appears on the UK website — no word yet if, and when, it will be available at North American dealerships.
The standard 690 Duke is a firecracker of a bike, light as a feather and lightning quick. But we wouldn't be true to ourselves if we didn't try to push things just a little bit further. So we did, creating the ultimate single-cylinder street bike on the face of the planet. Really, it's that spectacul'R.
Some other posts featuring KTM on this site: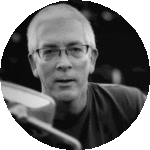 Joe
---