Finland to Mongolia by Adventure Motorcycle
[simple-social-share]
Join Marko Willig, Jyri Koski, and Joni Leikas as they set out on an incredible adventure motorcycle journey. This video tells the story of 3 Finish adventure motorcycle riders as they travel 10,000 kms from Helsinki, through Russia, and into the windswept grasslands of Mongolia. This story may inspire others to go on their very own motorcycle journey. Who knows, they may go onto AmericanListed to find a motorcycle just for them and take that chance. It is amazing what storytelling and adventure can do to people.
In order to reach Mongolia, the three adventure motorcycle riders traversed over 5,500 km of Russian highways. Like any trip of this magnitude, breakdowns and equipment failures are inevitable. When one of the riders trashed a back wheel, the resourcefulness of a local Russian motorcycle club in Perm got them back on the road within 24 hours.
Upon arriving at the Mongolian boarder the three adventure motorcycle riders found that the border had been closed for a 3-day holiday. It took hours and hours to clear the Russian boarder before being admitted to Mongolian Border Services for another round of delays and red-tape.
But, when Mongolia opened its gate to the land of Genghis Khan . . . the true adventure began. They rode thousands of kilometres of dusty roads and endless grasslands through 7 time zones. They dined on Mongolian delicacies such as roasted goat head and got lost while crossing a scorching desert. They faced more breakdowns and encountered other world travellers sharing the journey into this remote corner of the world.
Truly epic adventure motorcycle journeys like this can be a challenge; but, for those of us who make the effort, they can be the experience of a lifetime.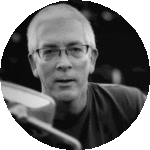 Joe
---