The MACNA Mountain Motorcycle Jacket Preview

The first manufacturer information seminar that I attended at the Kimpex Motorcycle and ATV/UTV Show was for a moto-clothing company from the Netherlands.
MACNA has been designing clothing and protective gear for around 20 years, and have been doing it well. If there is one place that understands wet, cool weather riding it is the Netherlands. Riding is enjoyed year-round, but average temperatures tend to be on the cool-cold side and the regular rain that falls across Holland is not something the Dutch let get in the way of being on two wheels – motorized or not.
An innovative company that puts safety first, MACNA have some really interesting products on the market. One that really captured my attention was the MACNA Mountain motorcycle jacket which features a technology MACNA calls "Night Eye."
And this is where the jacket really shines – at night.
Most reflective jackets rely upon the same basic technology that goes into making the lines on roads reflective – thousands of tiny embedded glass beads that reflect the light from headlights.
However, MACNA has taken this technology a step further by embedding disc shaped beads. Whereas normal beads best reflect light that is shone head-on to the surface, the disc shape reflects brightly regardless of the direction of the light source.
While this disc reflective technology is not new, MACNA claims to have mastered the ability to use this technology in a fabric that remains supple. According to the MACNA rep from Holland, this technology has  not been favoured in clothing as the garments tended to be restrictively stiff and movement noisy from the resulting friction. "You could always hear a rider coming from across the room as the stiff fabric woosh-wooshed against itself."
FIRST IMPRESSIONS
MACNA MOUNTAIN MOTORCYCLE JACKET
While I haven't yet had a chance to road test the MACNA Mountain motorcycle jacket, I did spend some time trying it on and walking around in it at the show. I can attest that it is as supple (and as quiet) as any other adventure riding jacket I have worn.
It also has a unique collar closure that MACNA has dubbed "Comfix" that is meant to solve the problem of velcro induced irritation on the chin and neck and provide a greater range of sizing than conventional snaps. The system allows you to 'click' the collar closed at any desired fitting. I was skeptical of this system at first – thinking it somewhat gimmicky, but after trying the jacket on, found that it is actually pretty practical and easy to use.
But, it is the nighttime reflectivity of the fabric where this jacket really . . . shines.
In daylight and even under bright indoor lighting (incandescent or fluorescent) the jacket is a handsome two-tone black and medium-dark grey colour. But . . . when headlights (or camera flashes) shine, large panels of the outer surface reflect back a bright grey (almost white) signature.
The MACNA Mountain motorcycle jacket also comes with a host of other features and details, including an optional snap-on reflective hi-vis vest for daytime riding, an improved cuff system, a "Raintex" membrane that MACNA claims is impervious to water, CE elbow and shoulder pads (with an optional back protecter available), and a tonne of other features.
The one concern I did have with this jacket is that the ventilation panels on the front seem small and I question whether or not they are adequate. However, this is a jacket I hope to have an opportunity to try out in the future and provide a more detailed review of – including its venting.
The Night Eye version of the MACNA Mountain motorcycle jacket photographed in this article is brand new. As of the time this article was prepared, this version does not appear in any catalogues or on MACNA's website. When I have more information about the pricing for this jacket, I will post it here – or possibly in a full review after a trail test. Other MACNA jackets of this type range in price from CAD $450 to $580.
UPDATE: Kimpex has confirmed the MSR of this jacket at $550
The MACNA product line is new to Canada and only about 30 retailers carry it; however, new retailers are adding the brand regularly.
Also, any retailer in the Kimpex distribution network can order MACNA products for customers. Given that Kimpex's distribution network includes over 5,000 retailers in Canada – you should be able to find one near you.
Kimpex told us that it carries MACNA inventory in both its distribution centres in Drummondville and Calgary – and ships to retailers the same day for orders received by 4:00 pm.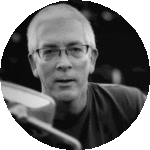 Joe
---