Fundy Adventure Rally Update

Well, a few more things have fallen into place for the Fundy Adventure Rally, some new gear has been purchased, and the Rally Yobos team has undergone some changes.
To start with, I made some changes to the team. Originally, the Rally Yobos team was comprised of 2 riders: myself on my DR650 and my buddy Ryan Carmen on his KLR.
I was stoked with the setup, as Ryan is a fast rider who seeks a challenge and loves water-crossings. The rally was bound to be fast-paced, downright dirty and a bucket full of fun.
Then Ryan got a wedding invitation in the mail . . . from a close friend.
And had to bail.
Plan B: I then reached out to another buddy of mine who rides a Tiger 800. Derek already had 2 buddies riding in the rally with him, but was more than happy to have me join. I just had to accept that we would be running at a noticeably slower pace.
One of the team rides a Ural Gear Up. The 'C' options were definitely out, and the 'B' options were a very slight 'maybe.'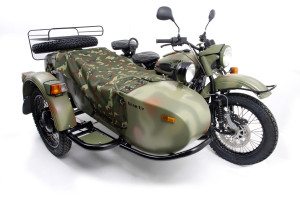 Fundy Adventure Rally Design
The Fundy Adventure Rally has been designed around a basic, and easy-to-ride 500 kilometre 'A' course. However, in order to keep it interesting, and to give some of the more aggressive riders something to sink their tires into, there are more difficult 'B' options – and some pretty gnarly 'C' options – along the way.
Everyone rides along the 'A' course, and those looking for a little more of a challenge can opt to ride the optional 'B' or 'C' tracks.
The thing is, you have to be on a team of at least 2 riders in order to ride the options, just in case one of you has an 'off' or gets into any trouble, you at least have a riding partner to help you out.
Ok, so I was now pretty much stuck to the 'A' course.
Oh well, at least I was still in the rally and on a team. Maybe I could convince them to give the 'B' options a try, caution strewn casually to the wind. . .
Then, this afternoon I noticed that there was a rider who had registered for the rally but had not yet managed to find himself a team to join, forcing him to ride the 'A' options only.
I had seen Jason's post on a Facebook page, dropped him a message, and within 30 minutes I was back on a 2 man team riding any of the options that we saw fit to ride!
My buddy Derek and his 2 riding mates were just as happy to not have someone dogging them to ride the 'B' options, and the organizers of the rally were pleased to know that the Ural was not going to be haulin' ass in places where it really probably should not be going.
I am now Team Captain for Rally Yobos, and Derek is Team Captain of Team SloMo.
And Jason has found himself a team-mate. Everyone is happy!!!
Now, onto the gear.
I have been getting to know Suzi, my newly acquired 2003 DR650 over the past 10 days or so, and we are getting along fine. However, I felt that the ergo's were just a little off, especially when I was up on the pegs.
2" Rox Risers to the rescue!
Wow, what a difference. My new dance partner and I move very well together now, and standing on the pegs feels as natural as can be.
The other new piece of gear that I got is a satellite tracking device known as the SPOT Gen3 Satellite GPS Messenger
This little gizmo serves a few pretty cool functions.
For one, it tracks my location via satellite at user-set intervals as narrow as every 2 ½ minutes, so friends, family or anyone with the link can follow my progress on my adventures in real time on a map.
It also allows me to send out a pre-set text or email message to my recipients should I find myself in a jam. "Forgot my lunch, bring food to this location" is a message that I could see myself sending, lol.
And finally, there is a built in designated 'SOS' button that sends a signal to emergency responders at the GEOS International Emergency Response Coordination Center.
I hope to never, ever need to press that button. But I feel safer knowing I have it.
Ok, that is it for this long-winded update. I will chime in again as we get closer to 'GO' and elaborate a little on how Suzi has been set up for the Fundy Adventure Rally.
Until then, thanks for riding along.
Keep the rubber side down!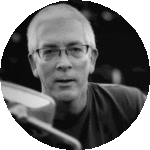 Joe
---